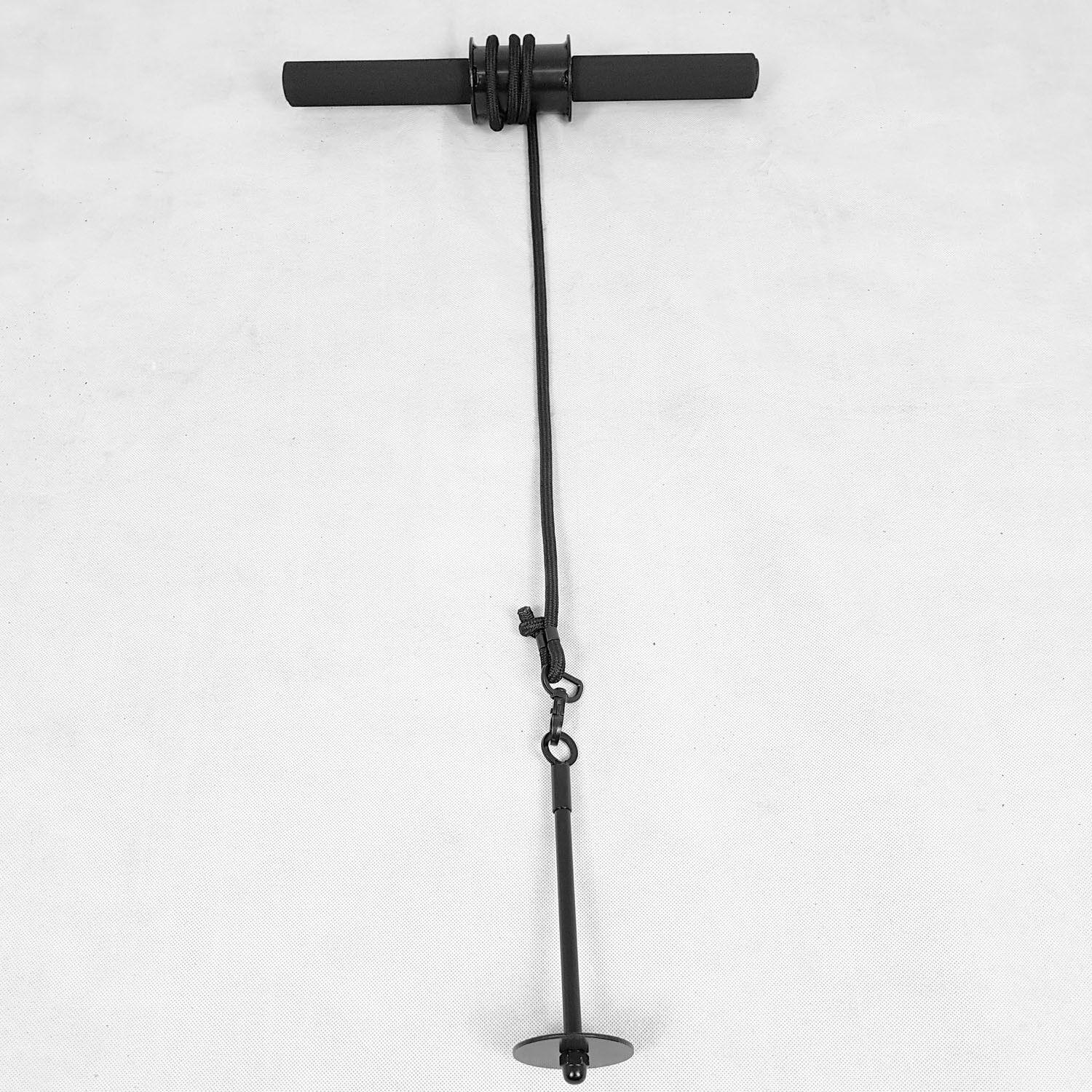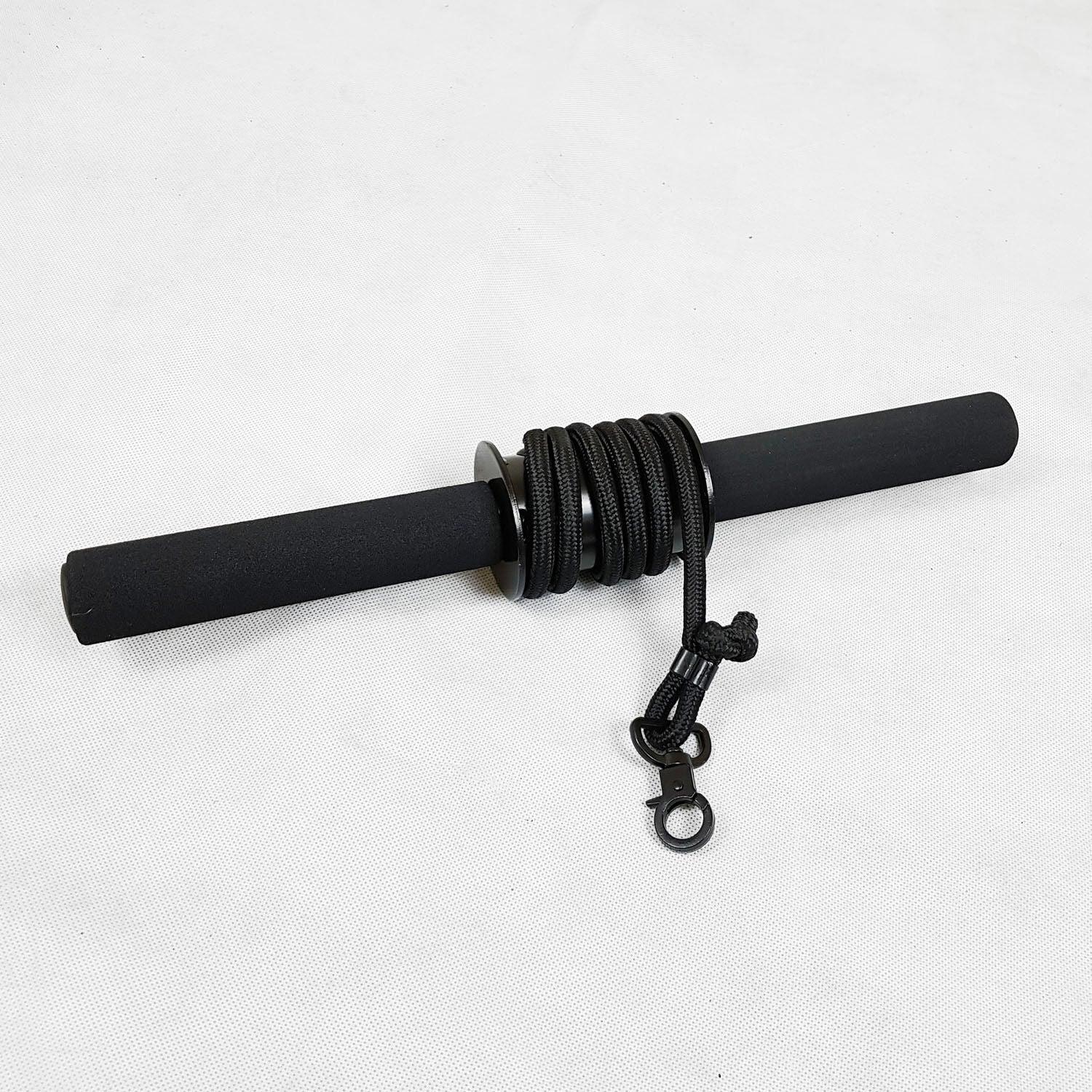 Wrist Roller for Forearms - Wrist Roller Forearm Curler Hand Arm Curl Weight Grip Strength Exerciser

About Wrist Roller for Forearms
You may increase your strength, endurance, and bulk in your arms and shoulders by using the wrist roller for forearms. It has non-slip rubber hand grips and sturdy steel handles for further durability and comfort. The Olympic and normal weight plates are fastened using the webbed nylon rope.
How You Will Use Wrist Roller for Forearms?
Simply fasten the weight plates to the rope and grasp the handles with your palms facing downward to utilize the Komodo wrist roller.
Roll the weights down again after rolling them up to your chest. To work every muscle in your forearms, perform this exercise in both directions.
Specialty:
You may strengthen your grip, which is necessary for many other activities like deadlifts, pull-ups, and rows, by using the Komodo wrist roller. Additionally, it is an excellent approach to increase the mass in your forearms, which will make your arms appear stronger and bigger.
Benefits of Using Wrist Roller for Forearms
Increases grip power

Increases forearm size

Strengthens the shoulders and wrists

Broadens the scope of upper body strength

Simple to store and utilize

The Komodo wrist roller is a fantastic choice if you're looking for a strategy to increase The strength of your grip and the size of your forearms. It is a practical and adaptable tool that might assist you in achieving your fitness objectives.
Every sports person or fitness enthusiast looks to build up their body as per their fitness interest. Komodo Wrist Curl Forearm Hand Roller Twister can be a handy fitness tool for them if they plan to work on their body.
By regularly using it you can get your desired result in front of your eyes. The product has a compact design that makes your gym or workout area look more stylish and trendy. So, when are you bringing one home?
You May Check It Out: Wrist Straps for Weightlifting
Dimensions: Rope Length 100cm long, the handle is 14.5 cm x 3 cm.
Size: 1.5 kilogram
Materials: Nylon, rubber, and steel
Compatibility: Olympic and standard weight plates

Be Maskura Fit
Our Happy Hoopers
30 Minutes Daily Fun Workout
The smart hula hoop counts your burned calories, tracks how long you work out, and records other vital information.
Easy Installation Process
Our Smart Weighted Hula Hoop has a carefully planned design with 27 knots placed in hoop's circumference.
27 Detachable Knots
Our Smart Weighted Hula Hoop has a carefully planned design with 27 knots placed in hoop's circumference.
Let customers speak for us
Well made
This wrist roller was developed with some consideration. exquisite design and craftsmanship. incredibly economical and efficient.
Shark Shaver Pro - Platinum Electric Skull Shaver For Head & Face
Best Electric Men's Shaver