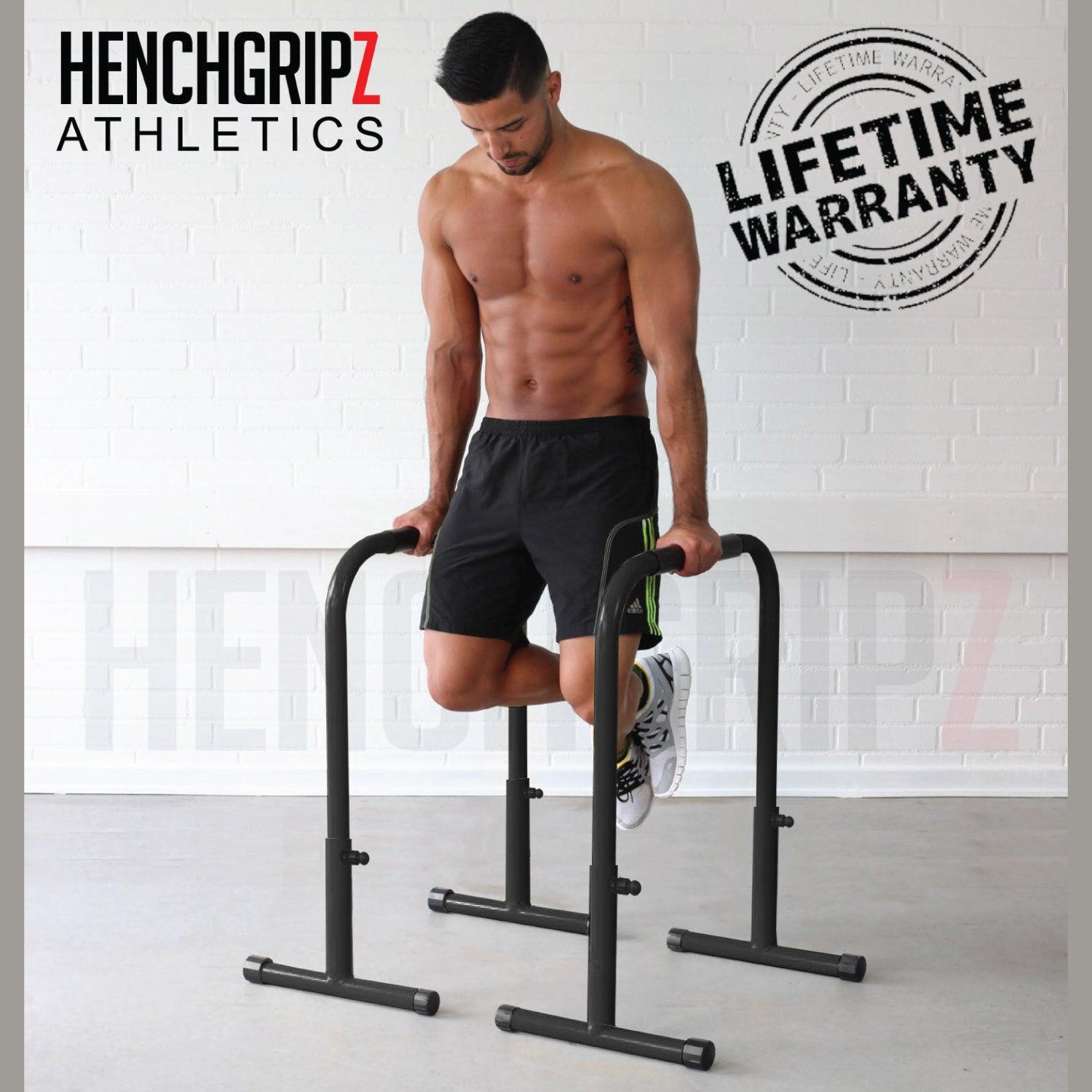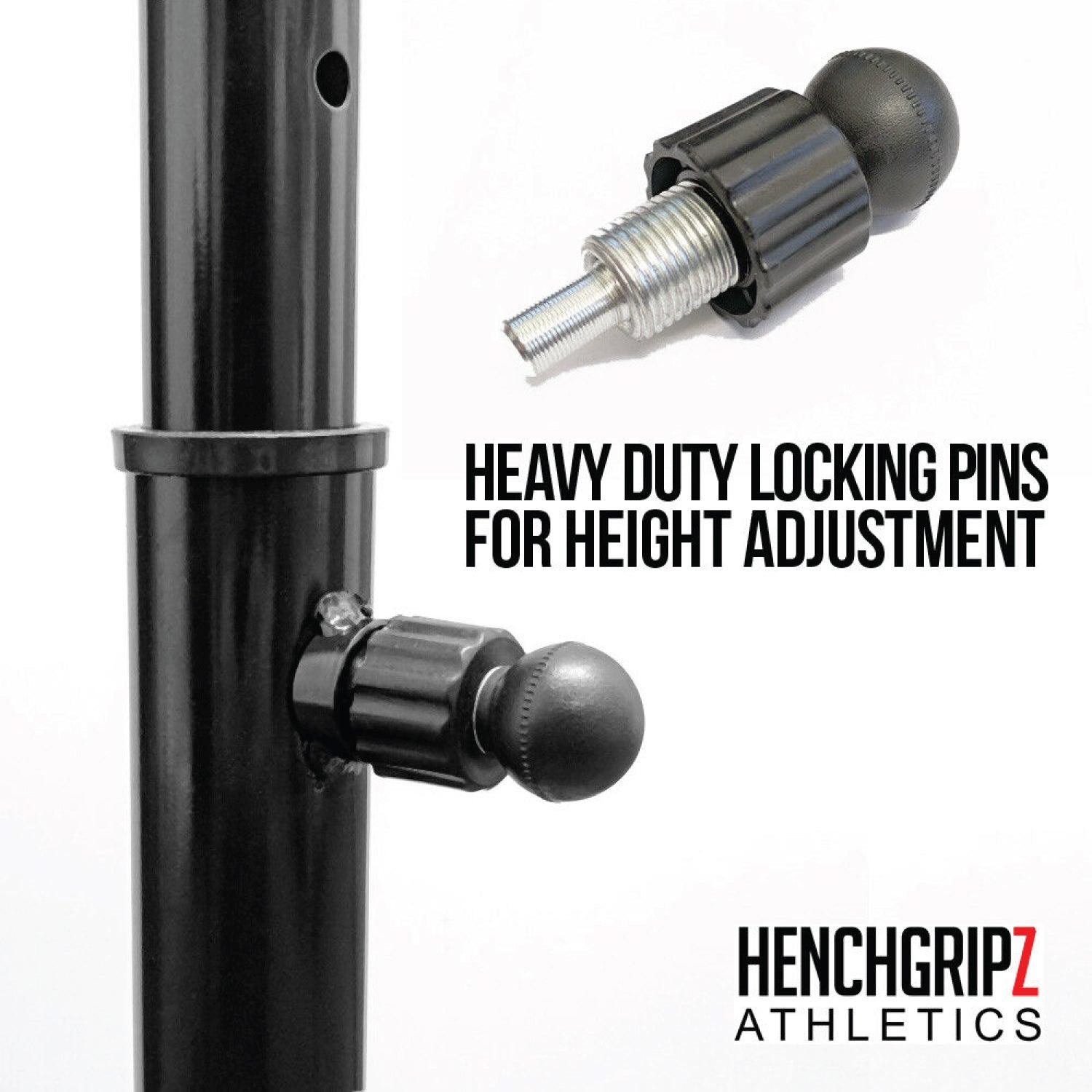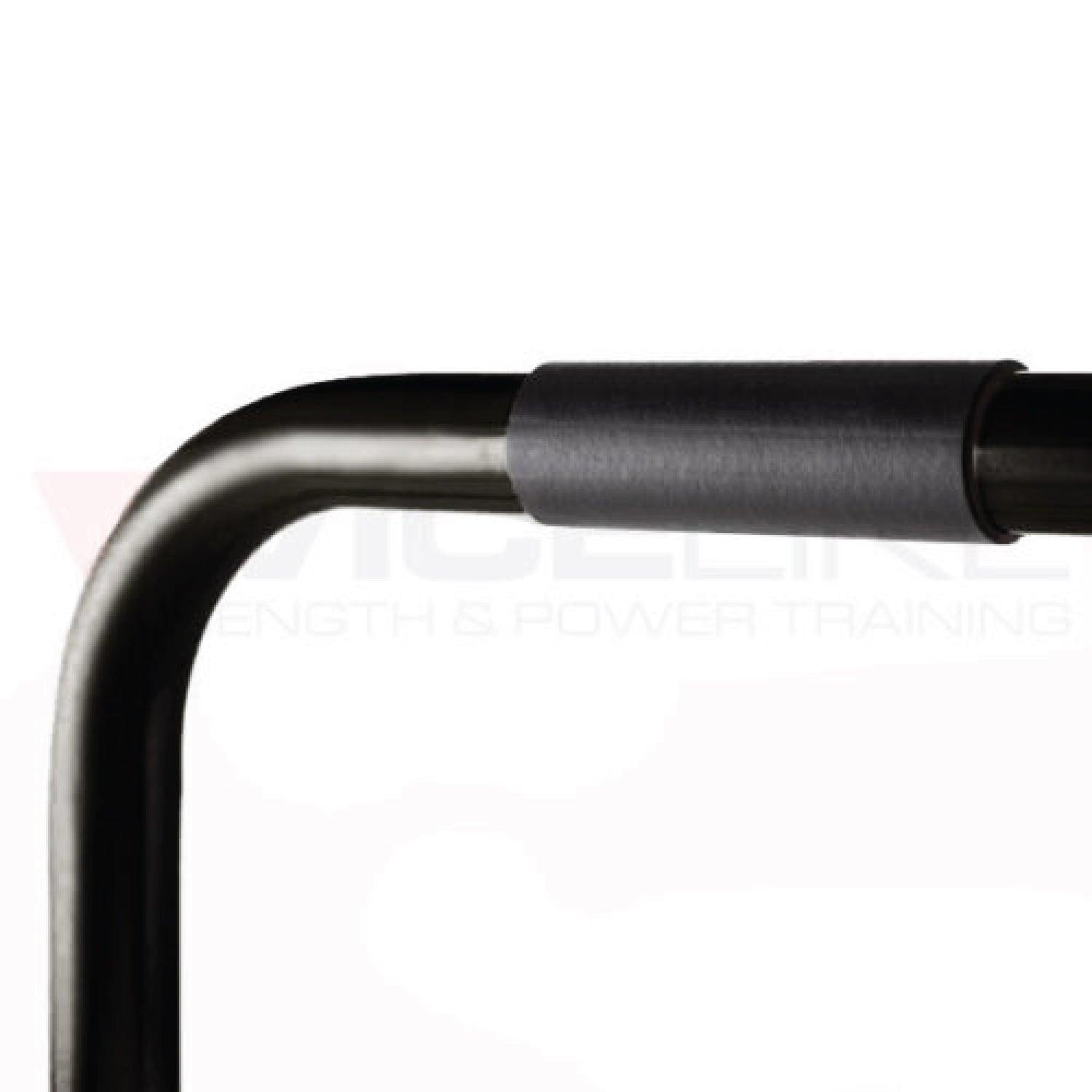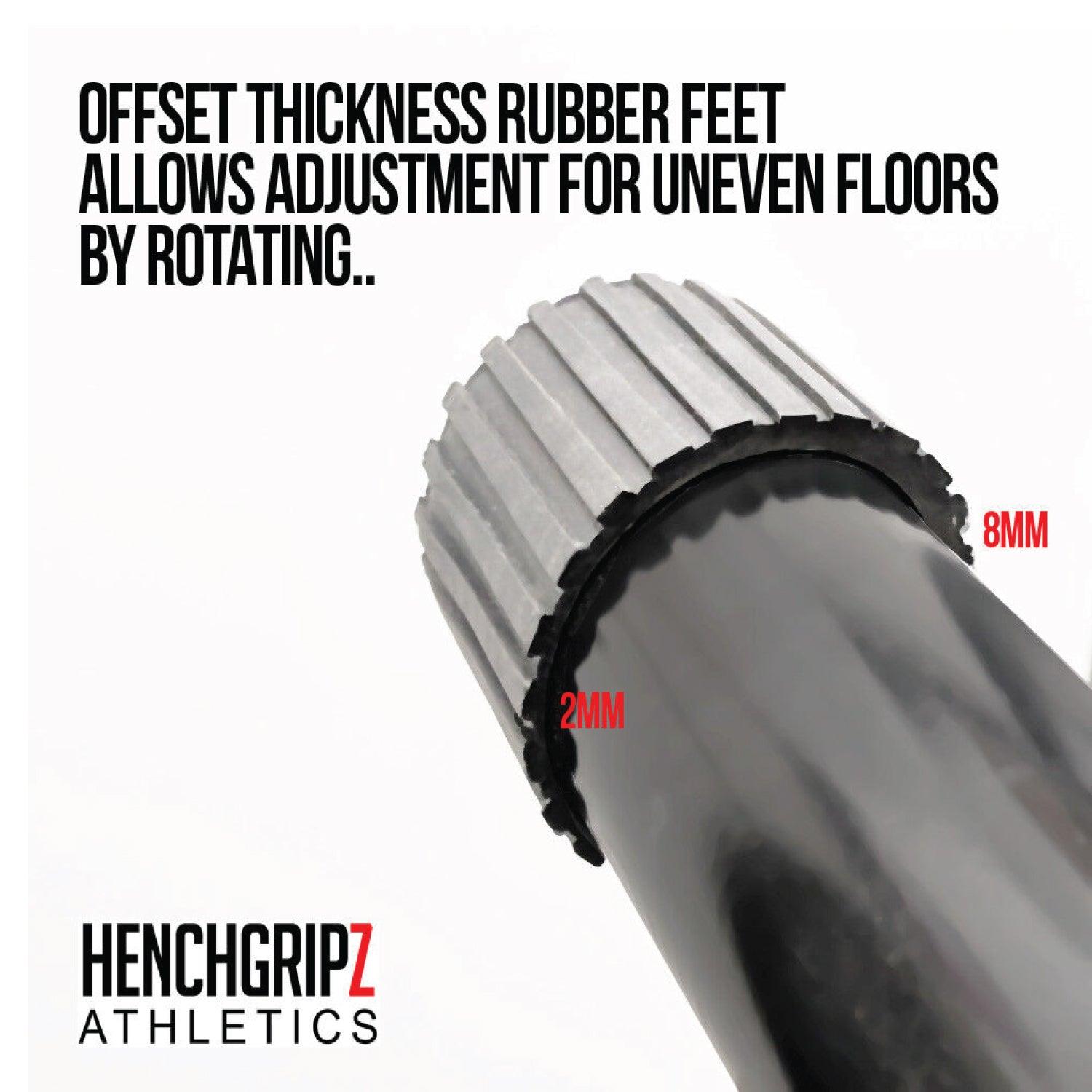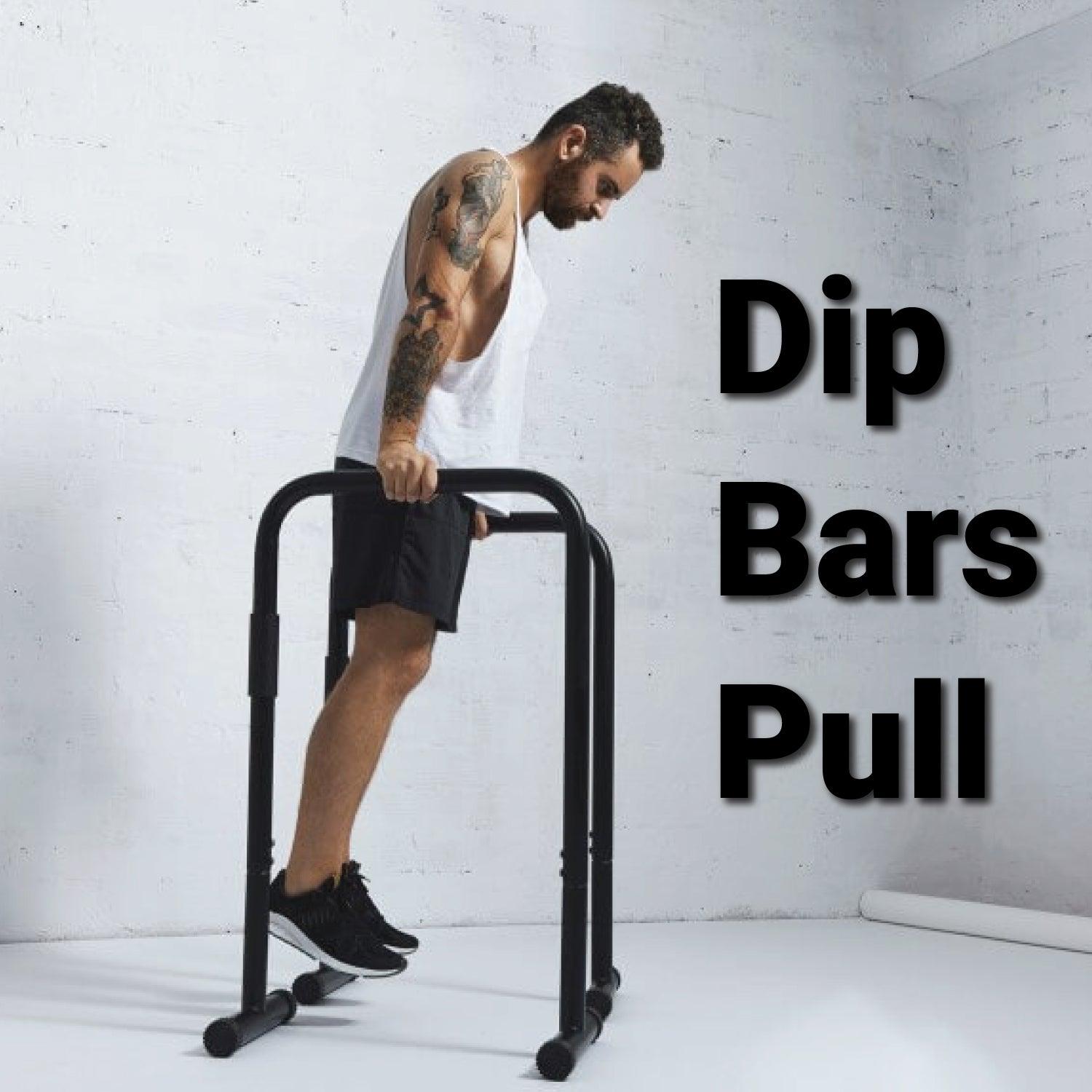 Adjustable Dip Bar - Pull Up Bars Parallel Heavy Duty Dip Bars

Want to strengthen your core and work out your upper body without using weights or other cumbersome equipment? The ideal option for you is this multipurpose dip bar station!

Adjustable Dip Bar, which is made of sturdy and long-lasting iron steel, can support up to 227 kg (500 lb) of weight, allowing you to perform a variety of exercises like tricep dips, chest dips, pull-ups, push-ups, L-sits, knee raises, and bodyweight rows while using your body weight to help your muscles become more plastic.
About Adjustable Dip Bar
Simple Setup: Each component is quickly connected by installing a number of screws using the included tools, a few minutes before being usable.
Multifunctional Workout Equipment:
This adaptable, functional dip stand station gives you a variety of exercise options, including body presses, chest and tricep dips, knee and leg raises, inverted rows, push and pull-ups, L-sits, stretches, and more. It is suitable for beginners to advanced athletes and effectively aids in muscle building and fat loss.
Excellent Stability:
The dip bar's heavy-duty construction makes it solid and long-lasting for a range of exercises that work your core, shoulders, back, arms, and other body parts. Rubber feet that come with the furniture make it non-slip and guard against floor scratches.
Reliable Design: 
These pull-up bars, which are made of premium powder-coated steel and have a good loading capacity of up to 227 kg (500 lb), provide safe use when working out with weights on your shoulders, chest, triceps, and core.
Adjustable Width and Height:
Adjustable Width and Height: This dip bar station's width and height can both be changed, with the widest setting being 106 cm (42 inches) and the highest setting being 35.5 cm (9.5 inches), to accommodate a range of body types and heights while preventing shoulder strain and knee impacts with the floor. It is the best exercise equipment for the entire family.
Item Specifics
Brand: ukuniversal365
Material: steel, PVC, PP, NBR
Item Length: 85-103cm
Item Width: 65.5cm
Item Height: 81-90cm
Item Weight: 8.45kg
Colour: Black
Maximum Weight Capacity: 227kg
Stations: Dip Station
Sport/Activity: Gym & Training
Features: Adjustable
Type: Other

Be Maskura Fit
Our Happy Hoopers
30 Minutes Daily Fun Workout
The smart hula hoop counts your burned calories, tracks how long you work out, and records other vital information.
Easy Installation Process
Our Smart Weighted Hula Hoop has a carefully planned design with 27 knots placed in hoop's circumference.
27 Detachable Knots
Our Smart Weighted Hula Hoop has a carefully planned design with 27 knots placed in hoop's circumference.
Let customers speak for us
As the title suggests, simple to assemble and a terrific tool for
Initially, my range of motion was limited to only lifting my torso, but after a few weeks, I was able to extend my legs into a nearly sitting posture.
This is an excellent way to prepare for chin-ups.
These parallel bars are sturdy and highly steady. I weigh about 90 kilogrammes and haven't had any problems. My one and only complaint is that they could be raised or at the very least adjusted. They feel a touch low for someone my height (5'8"), but they work for me.
Shark Shaver Pro - Platinum Electric Skull Shaver For Head & Face
Best Electric Men's Shaver