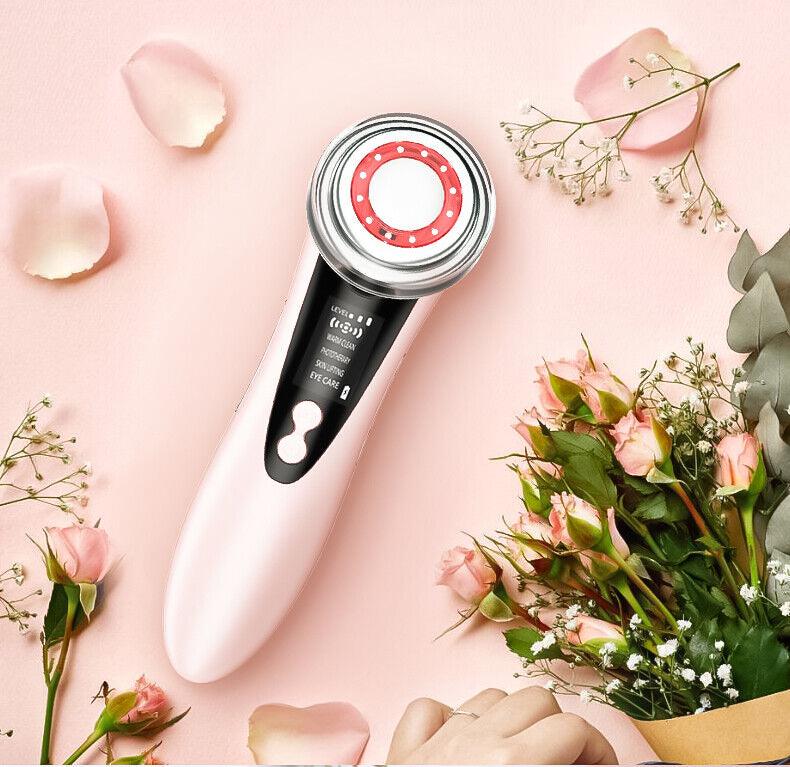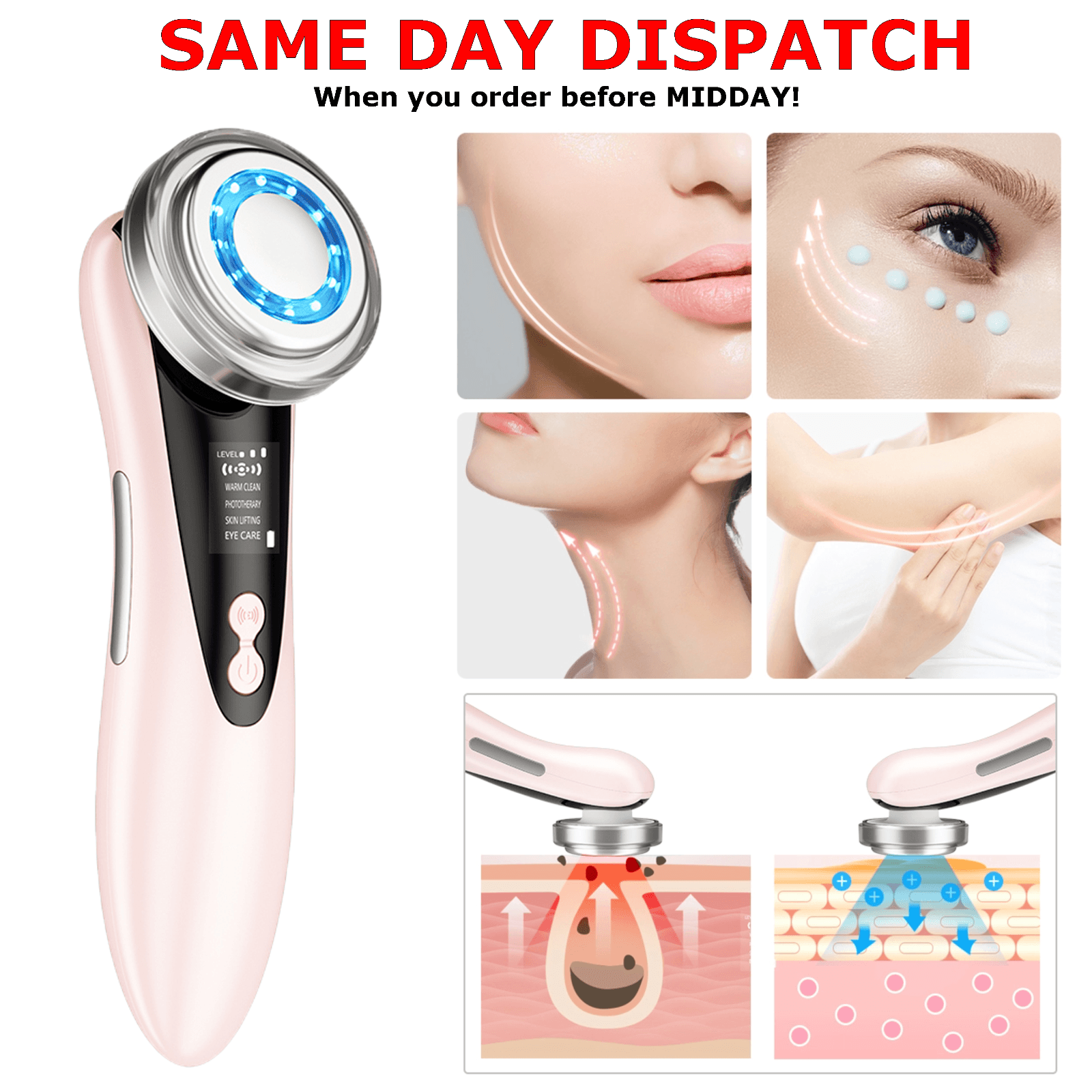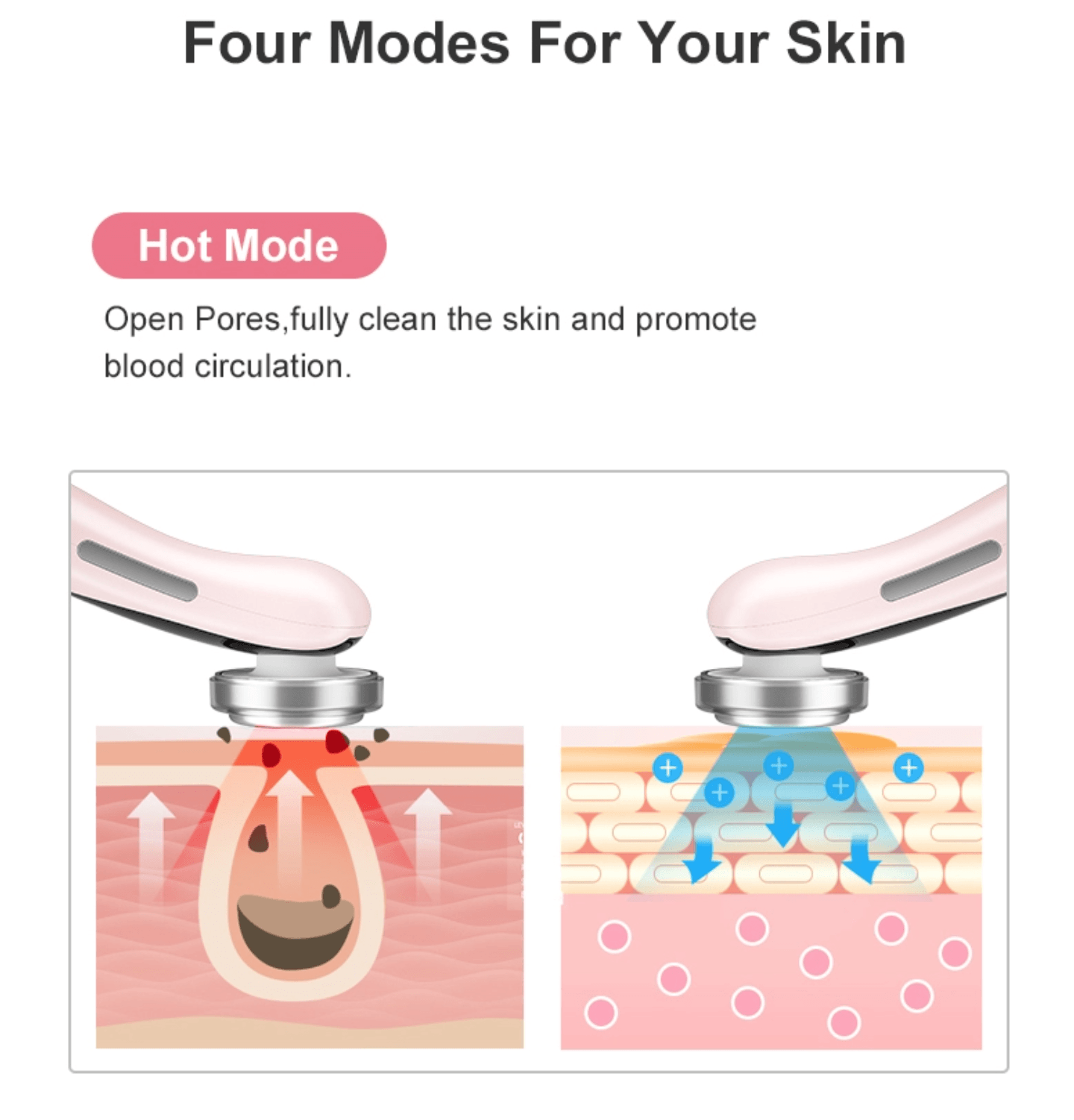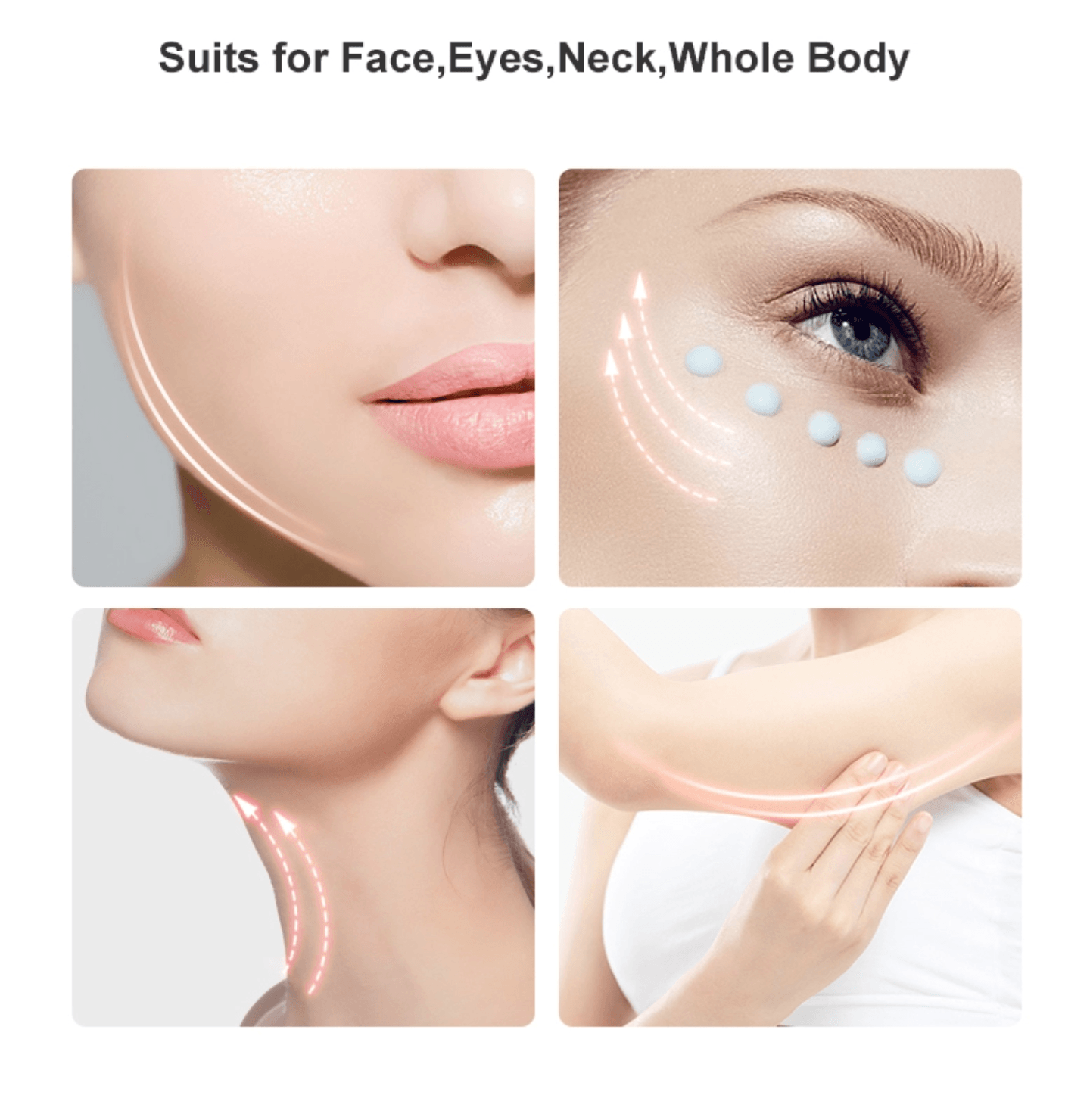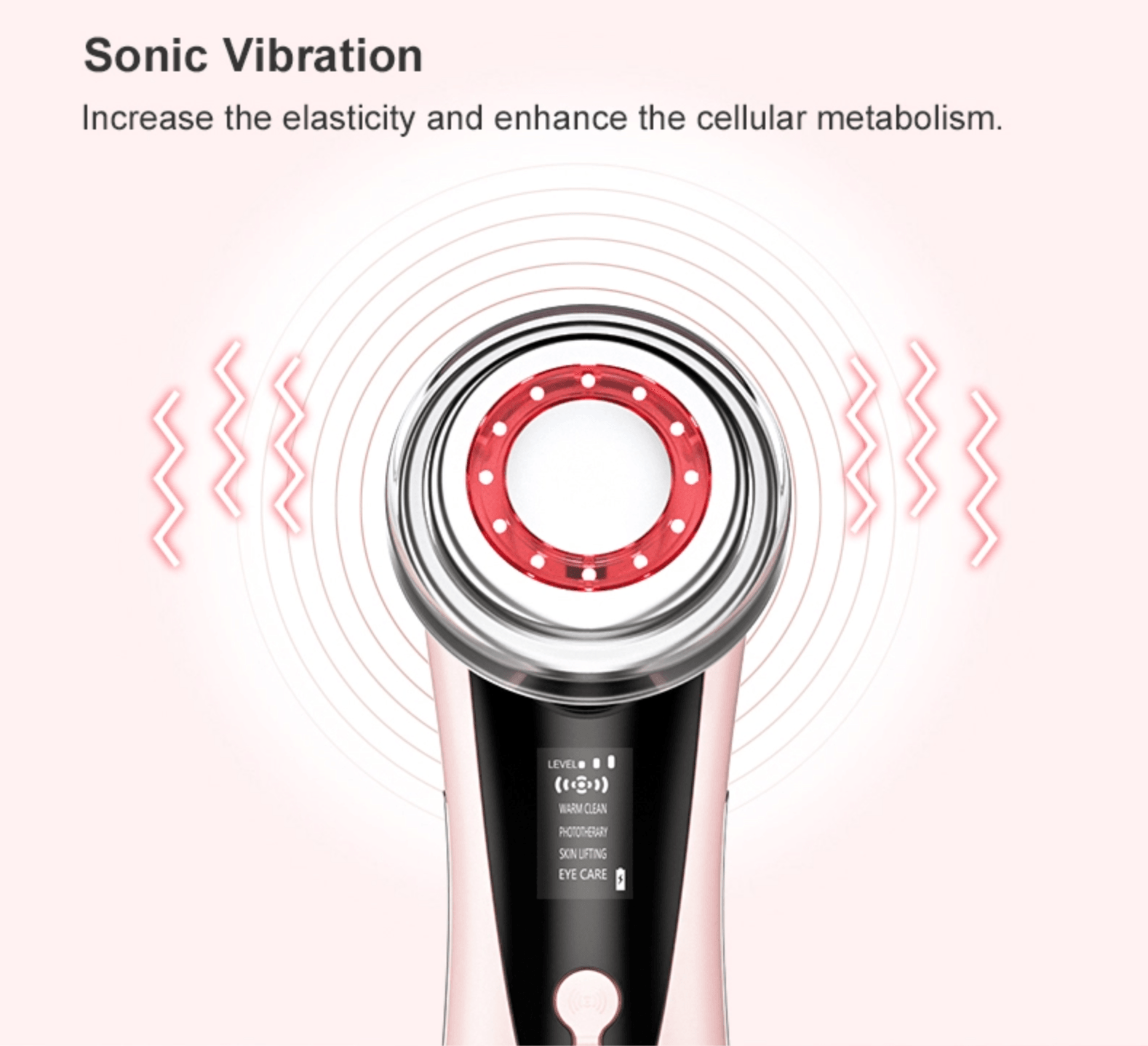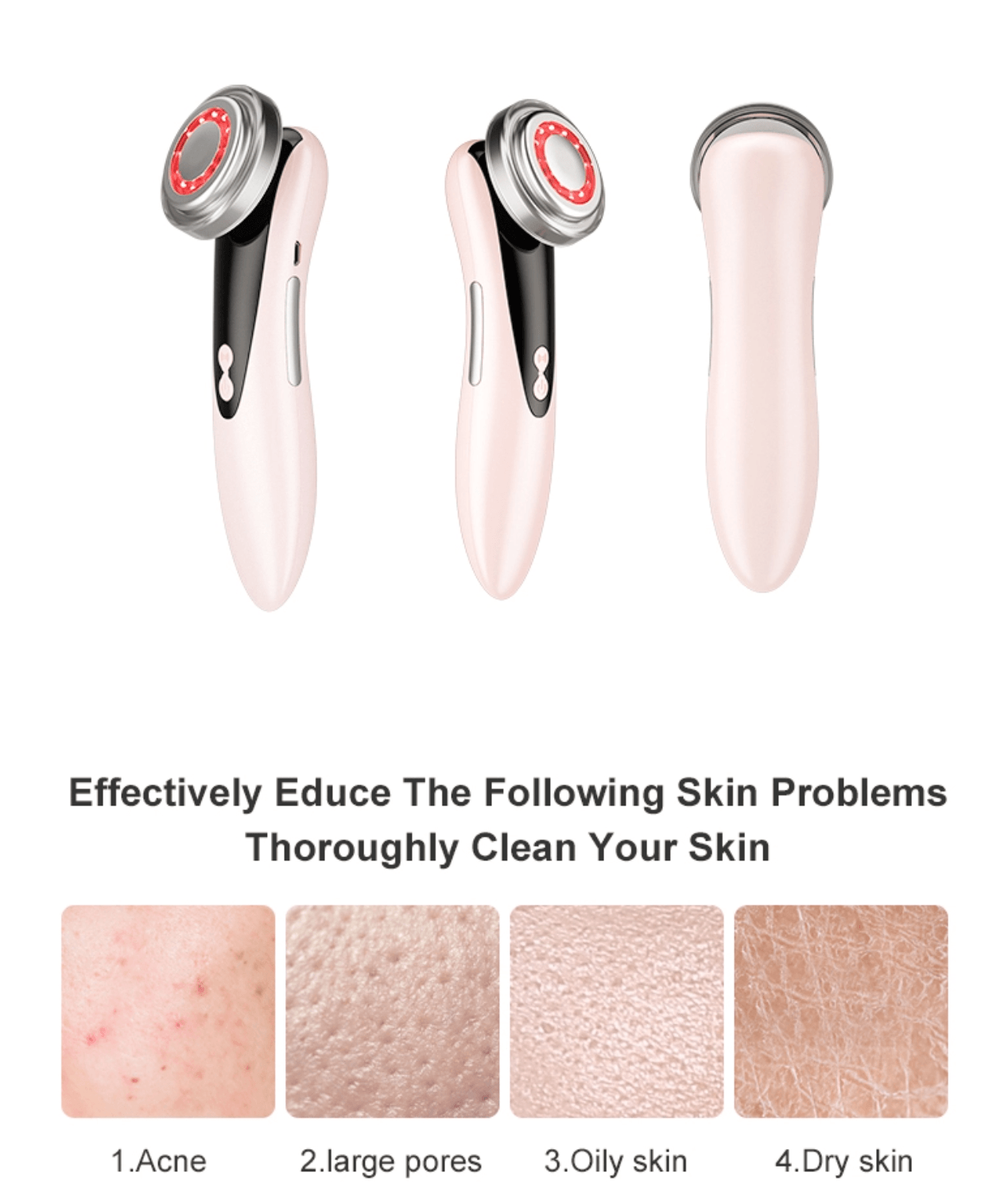 Skin Tightening Machines - Photon LED Light Skin Rejuvenation Therapy Device RF EMS Lifting Firming Beauty

About Skin Tightening Machines
The skin tightening machines for the face a handheld device called the facial lifting wrinkle. Massages the face with a combination of vibrations, heat, and microcurrents. It is asserted to assist in lifting and tightening the skin, lessen wrinkles, and enhance the general appearance of the skin.
The apparatus has three distinct modes
Tightening Mode:
vibrations and heat are used to promote the synthesis of the proteins collagen and elastin. Which maintain skin elasticity and firmness.
Mode for Removing Wrinkles:
In this mode, microcurrents are used to penetrate the skin and activate the muscles. Which can aid in lessening the visibility of wrinkles.
Vibrations Mode:
Vibrations are used in the massage mode to calm the muscles and increase blood flow. Which can also aid in improving the appearance of the skin.
All skin types are said to be safe and effective for using the device. It is crucial to remember that the claims that the gadget can lift and tighten the skin or minimize wrinkles are not supported by any scientific research.
Benefits of Skin Tightening Machines
Can facilitate increased blood flow and muscular relaxation

Can aid in lowering stress 

Can aid in enhancing the look of wrinkles and fine lines

Can aid in enhancing the skin's general tone.
A skin tightening machines can be an excellent alternative for you. If you're trying to find a solution to make your skin look better. But it's crucial to keep in mind that no single product can get rid of wrinkles or other aging symptoms. For skin to stay youthful-looking, a proper diet, frequent exercise, and a solid skincare routine are also necessary.
You May Check It Out: Face Tightener Machine 
Output voltage: DC 5V/1A.
Rated power: 4W.
Rated voltage: 3.7V, 500mAh.
Color: White, pink, green.
Size: Show as picture.

Note:
There might be a bit of color distortions due to different computer resolutions.
There might be slight errors due to different hand measurements.

Package:
1x Face massager.
1x USB charging cable.
1x User manual.

Be Maskura Fit
Our Happy Hoopers
30 Minutes Daily Fun Workout
The smart hula hoop counts your burned calories, tracks how long you work out, and records other vital information.
Easy Installation Process
Our Smart Weighted Hula Hoop has a carefully planned design with 27 knots placed in hoop's circumference.
27 Detachable Knots
Our Smart Weighted Hula Hoop has a carefully planned design with 27 knots placed in hoop's circumference.
Let customers speak for us
Shark Shaver Pro - Platinum Electric Skull Shaver For Head & Face
Best Electric Men's Shaver