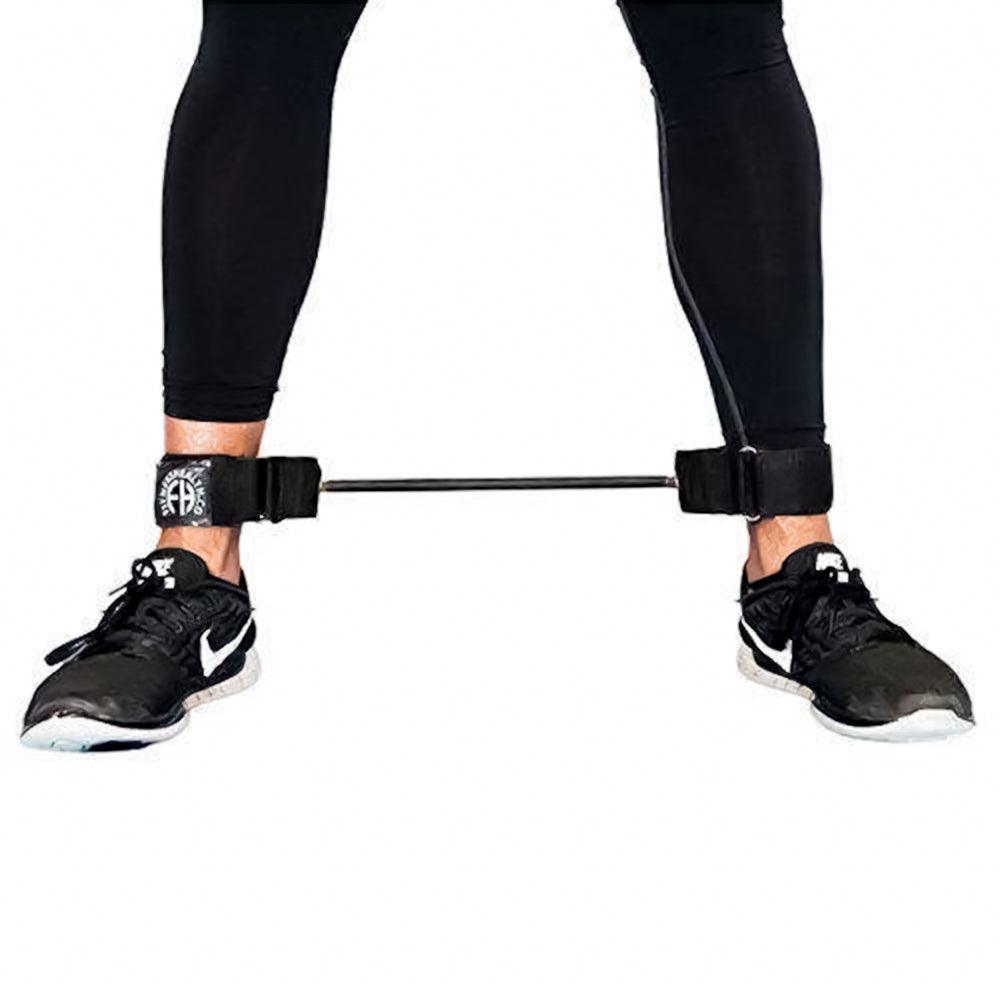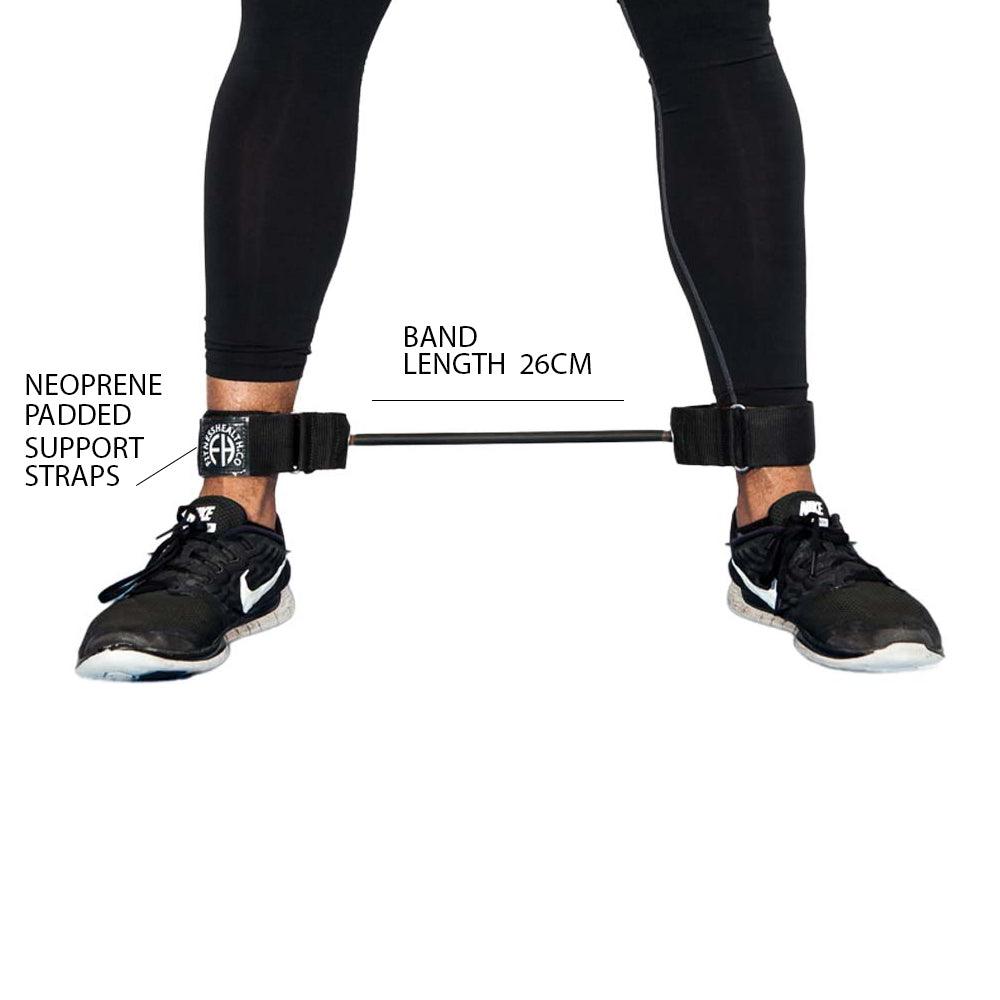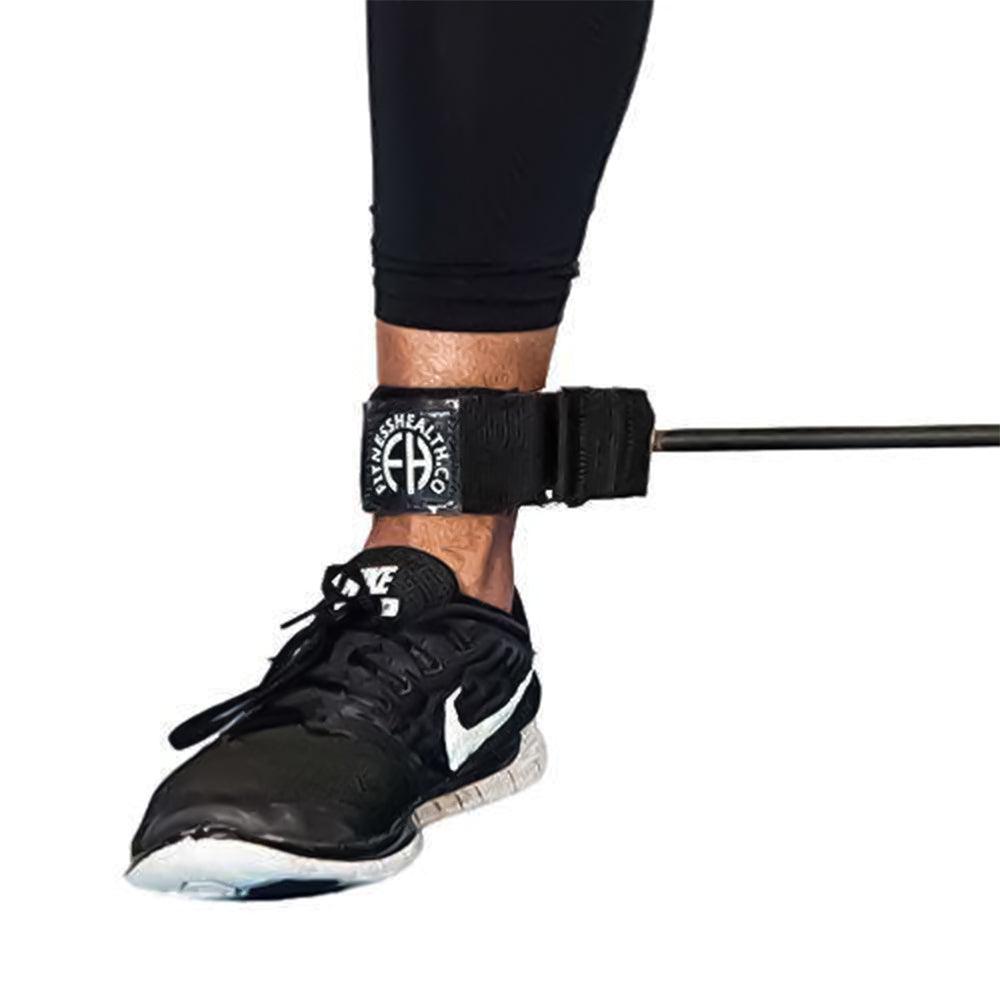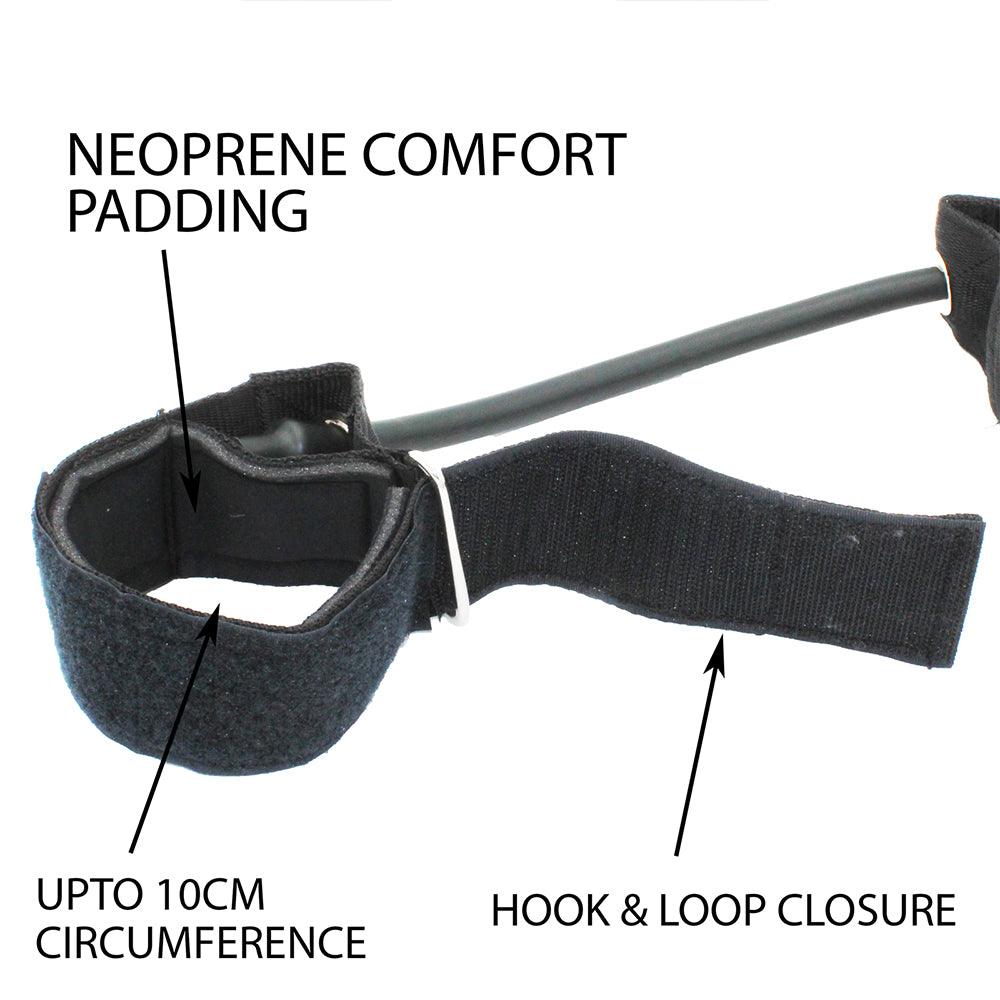 Ankle Resistance Bands - FH Lateral Stepper Resistance Band with Ankle Straps

Premium Quality Ankle Resistance Bands

Is maintaining a healthy, fit body still on your bucket list? Then give our 100% superior latex-made resistance bands a try Ankle Resistance Bands. People will pay more attention to and believe in natural things than artificial ones, right? Therefore, our fitness band is constructed entirely of eco-friendly rubber latex. 
Portable and Stable:
Begin exercising your body whenever and wherever you want! You can effortlessly transport our greatest resistance bands wherever you go. While working out, one need not be concerned about rolling up or falling off. These robust resistance bands keep you in position to enhance your lateral motion thanks to their inner grip strips.
FH Gliding Discs:
The two-sided design works well on a variety of floors, with the soft foam side working well on hard floors and the plastic side working well on smooth surfaces like carpets or rugs. Ideal for business travel, home or office workouts, and storing and carrying, the storage sack is lightweight.
Gym-based Workout:

Work out in the privacy of your own home! To get your body fit, you don't need to spend extra money on gym trainers. We provide you with these resistance bands for the gym at the most affordable price possible. With the help of this band, perform a little warm-up and some exercise during your free time or even after leaving the office.
For Better Results:

Build your physique without the help of anyone! For those who want to build their physique, these resistance loop bands will be a superior option. Unbelievable outcomes can be obtained through continuous exercise. Muscular power and strength training will be done with these amazing Fit workout bands. When it comes to intense aerobic workouts, these resistance bands are the ideal resistance equipment.
Using Your Hands to Shape Your Body:
Your everyday workout doesn't require a personal trainer! You may experience some difficulty at first, but as you get used to the procedure, it will be extremely simple for you. After utilizing this home workout band, your enthusiasm for fitness will grow.
This band has strong resilience and can work well with yoga training motions to improve the body's plasticity. These exercise resistance bands create a lovely figure, change the legs and hips, and effectively relieve pressure and fatigue from your body.
Satisfaction of Ankle Resistance Bands
Guaranteed:
All of our products are quality-tested internally at our warehouse, so you can rest easy knowing that you'll get high-quality goods. We promise that you will receive the highest-quality goods at the most reasonable cost.
You May Check It Out: 17PCS Resistance Bands Set
Item specifics:
Condition: Brand New
MPN: FH-Heavy-Lateral, Stepper
Width: 8cm Material: Latex
Color: Black
Activity: Fitness
Weight: 150 g
Usage: Home Use
Sport/Activity: Gym & Training
Brand: Fitness Health
Muscle Group: Glutes, Legs, Thighs
Resistance:10kg
Type: Resistance Band

Be Maskura Fit
Our Happy Hoopers
30 Minutes Daily Fun Workout
The smart hula hoop counts your burned calories, tracks how long you work out, and records other vital information.
Easy Installation Process
Our Smart Weighted Hula Hoop has a carefully planned design with 27 knots placed in hoop's circumference.
27 Detachable Knots
Our Smart Weighted Hula Hoop has a carefully planned design with 27 knots placed in hoop's circumference.
Let customers speak for us
Good quality
I workout at home and use this 2-3 times a week.
The tension is good between the two straps. you can get a really good workout and it effective.
Love these bands!
high-quality and durable, and the different resistance levels allow me to customize my workouts. I would definitely recommend these to anyone looking to add some extra resistance to their leg workouts.
Great for at-home workouts!
They are easy to use, comfortable to wear, and have really helped me target my glutes and leg muscles. Highly recommend!
That was exactly what I needed.
I was pleasantly impressed by how comfortable and long-lasting these are. The padding is superb, the stitching appears to be robust throughout, and I appreciate the adaptability. Excellent ankle cuffs.
Excellent and great service
Fantastic ankle resistance bands! Comfortable, adjustable, and effective for improving leg strength and tone. Convenient for travel.
Shark Shaver Pro - Platinum Electric Skull Shaver For Head & Face
Best Electric Men's Shaver