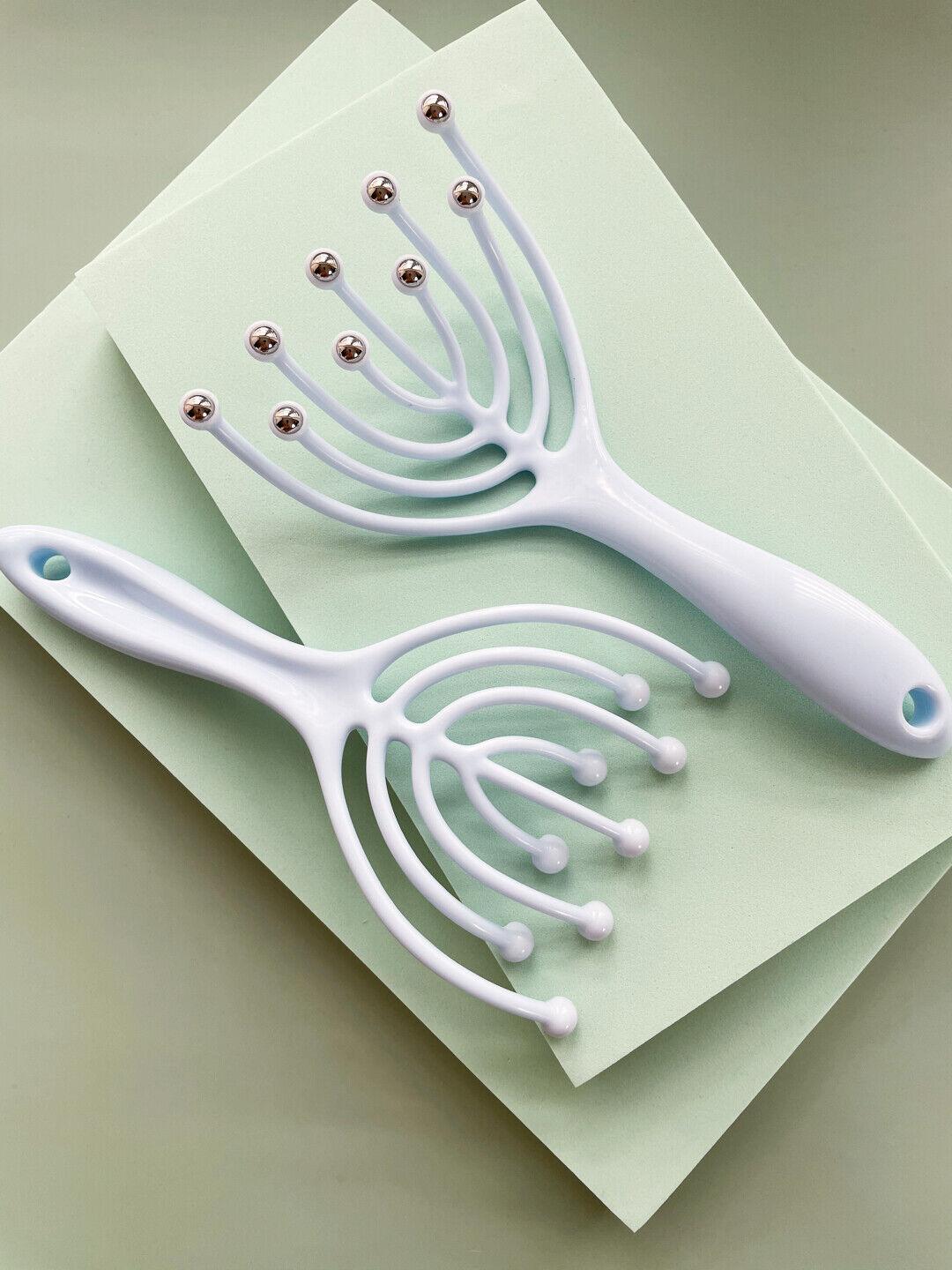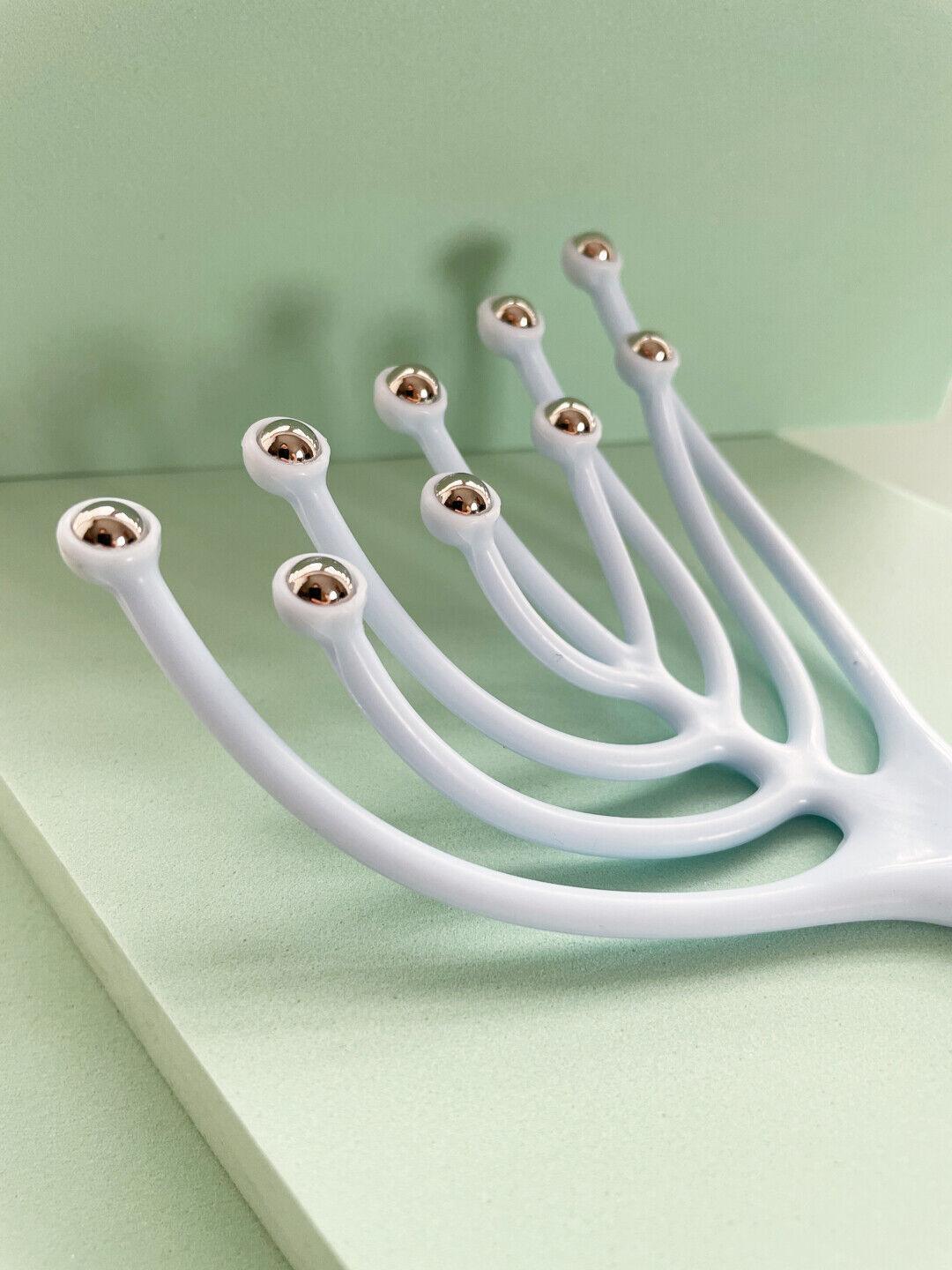 Electric Head Massager - Scalp Massager to Stimulate Treatment Hair Growth Octopus Head Scalp Brush Neck

About Electric Head Massager
Blood Circulation & Oxygen Flow Enhancement: 
A tool that massages the scalp is called an electric head massager, and it is intended to stimulate therapeutic hair growth. It is believed that the massage will aid in enhancing blood flow to the scalp, which can encourage hair growth.
The idea that scalp massagers can encourage hair growth is unsupported by scientific research, although they can be a soothing and fun technique to enhance scalp health. 
Benefits of Electric Head Massager
Enhance Blood Flow:
This enhances blood flow to the scalp, which may aid in fostering hair growth.
Reduces Stress with Electric Head Massager:
A massage may be able to reduce your stress levels, which is good for your hair's growth.
Oxygen to Scalp:
Increases the amount of oxygen reaching the scalp: This may also aid in promoting hair growth.
Reduces Dandruff and Itching:
The massage can assist in removing oil and dead skin cells from the scalp, which can assist in reducing dandruff and itching.
Soothing Massage: Receiving a massage can be soothing and enjoyable.
Things to Keep in Mind:
Use the massager daily for 10 to 15 minutes.

Start with a low setting on the massager and then gradually raise it as necessary.

If you have any open wounds on your scalp, avoid using the massage.
Why Will You Buy an Electric Head Massager?
Soft, Flexible Bristles:
To prevent harming the hair or scalp, the bristles should be soft and flexible.
Handle Ergonomics:
The handle should be easy to grab and offer a firm grip.
Made of Bust Materials:
The electric head massager should be made of materials that can survive frequent use.
Water Resistant Electric Head Massager:
So that it may be used in the shower, the massager should be waterproof.
It is crucial to take into account your specific requirements and spending limit when selecting an electric head massager to promote treatment hair growth. Pricing, durability, and massager features are a few things to think about. 
A scalp massager to encourage hair development is an excellent alternative if you're seeking a technique to boost the health of your scalp and hair growth. But if you think this hair growth tool is the best option for your care. Try it now and get the benefit you want for yourself.
You May Check It Out: Hair Straightener Heat Styling Tool
Condition: A brand-new, unused, unopened, undamaged item.
Shape: Octopus
Color: Blue
Department: All Ages
Material: Plastic
Type: Scalp
Massage: Hair Type
Features: Scalp, Head, and Neck
Item Length:18 cm
Gender: Unisex
Massage Heads:9

Be Maskura Fit
Our Happy Hoopers
30 Minutes Daily Fun Workout
The smart hula hoop counts your burned calories, tracks how long you work out, and records other vital information.
Easy Installation Process
Our Smart Weighted Hula Hoop has a carefully planned design with 27 knots placed in hoop's circumference.
27 Detachable Knots
Our Smart Weighted Hula Hoop has a carefully planned design with 27 knots placed in hoop's circumference.
Let customers speak for us
Shark Shaver Pro - Platinum Electric Skull Shaver For Head & Face
Best Electric Men's Shaver