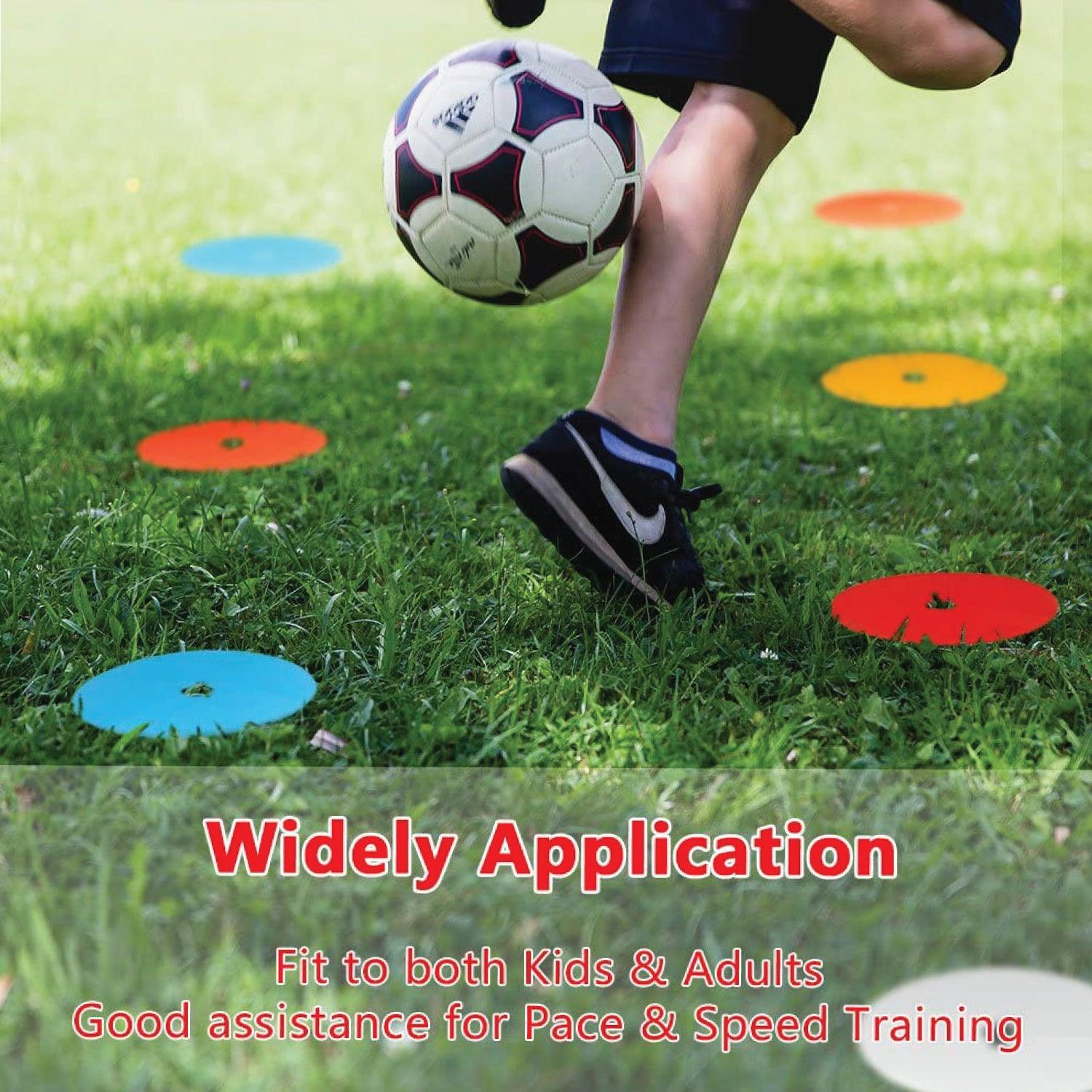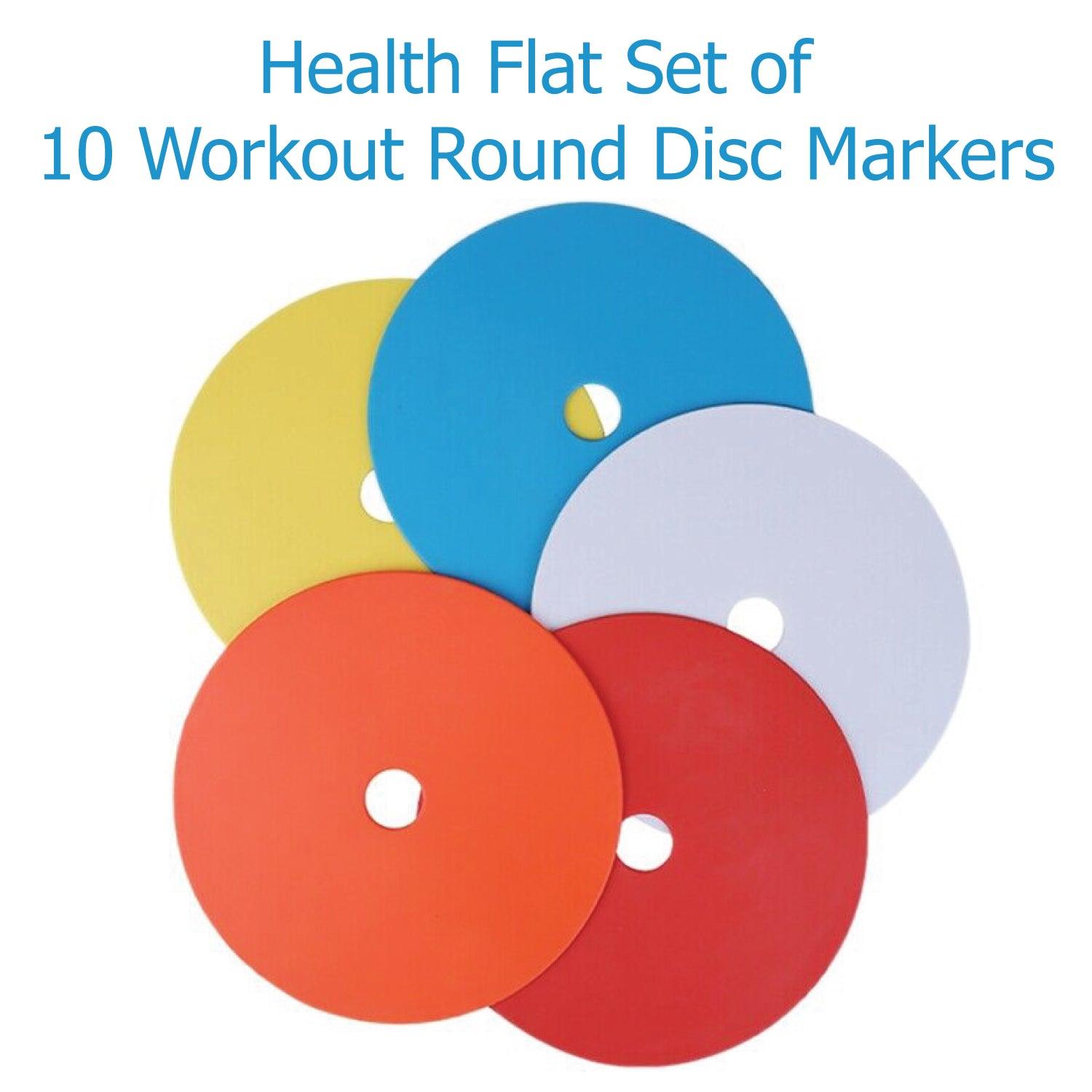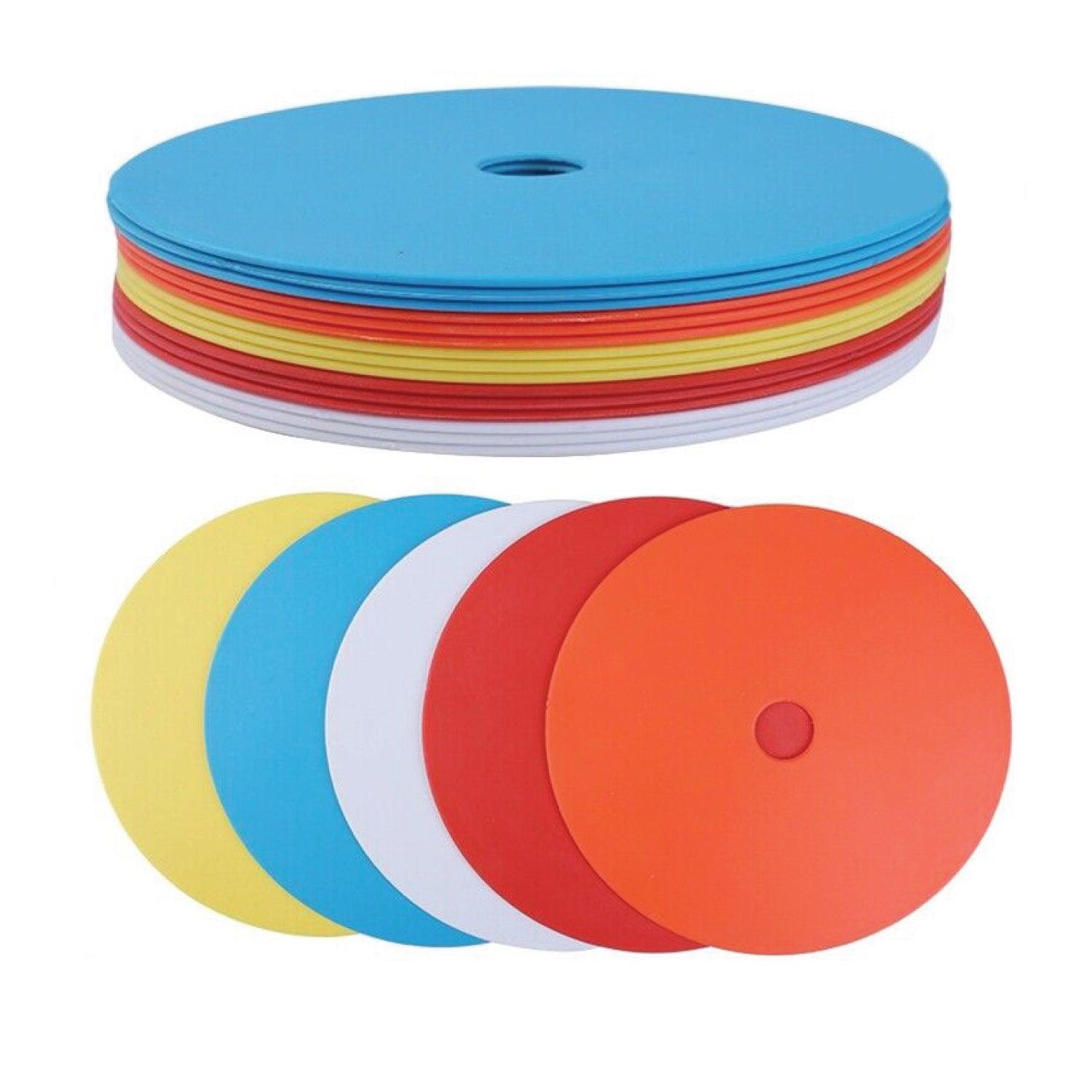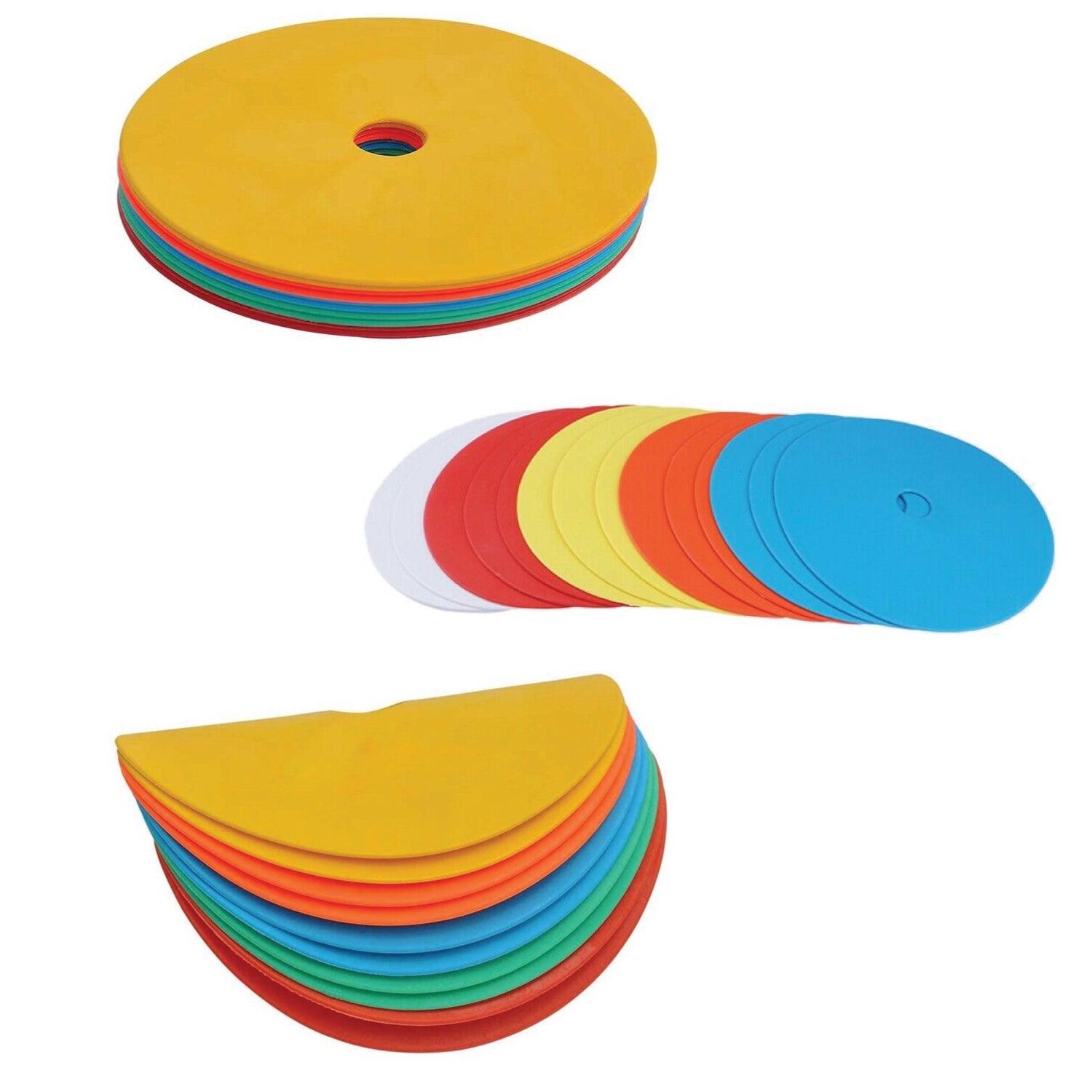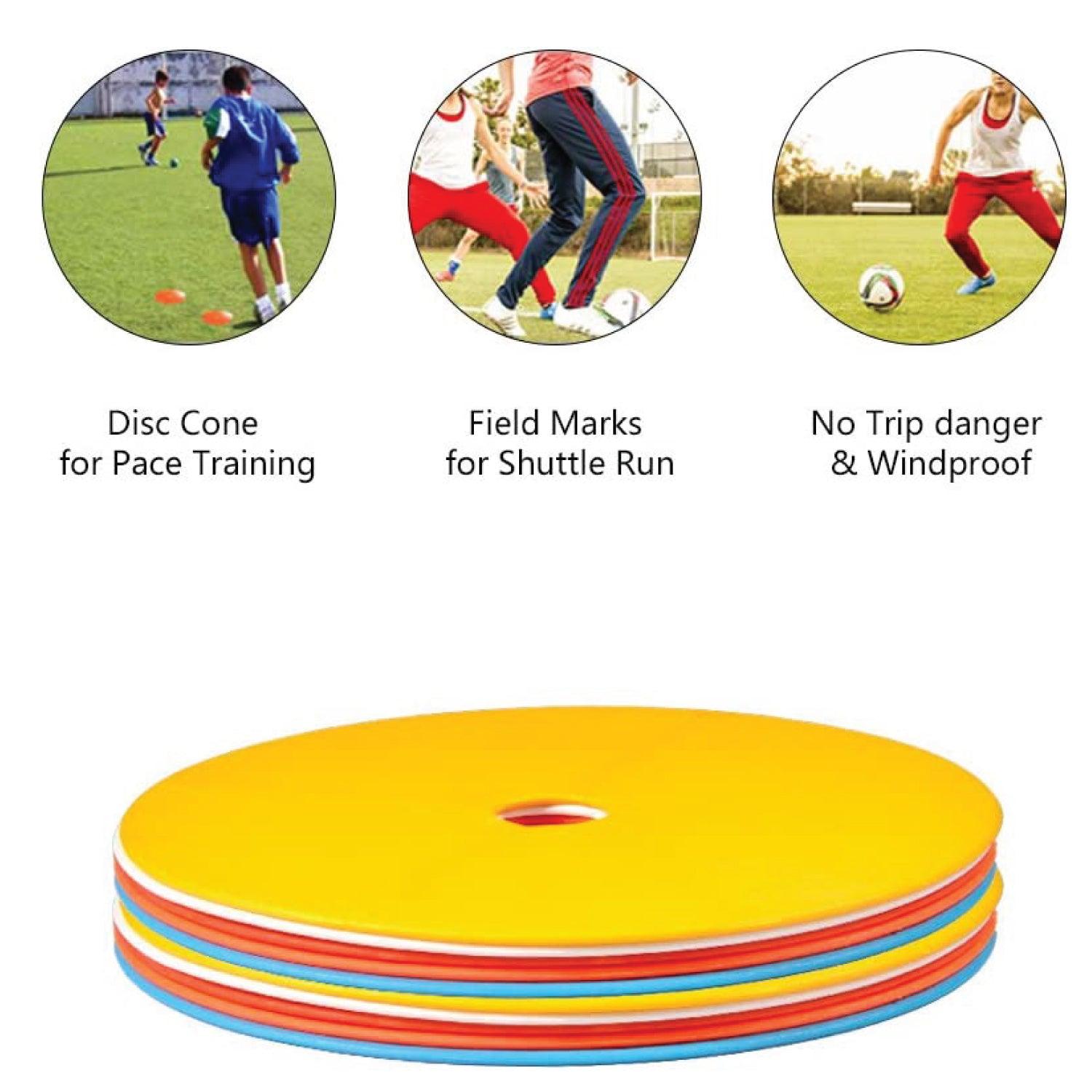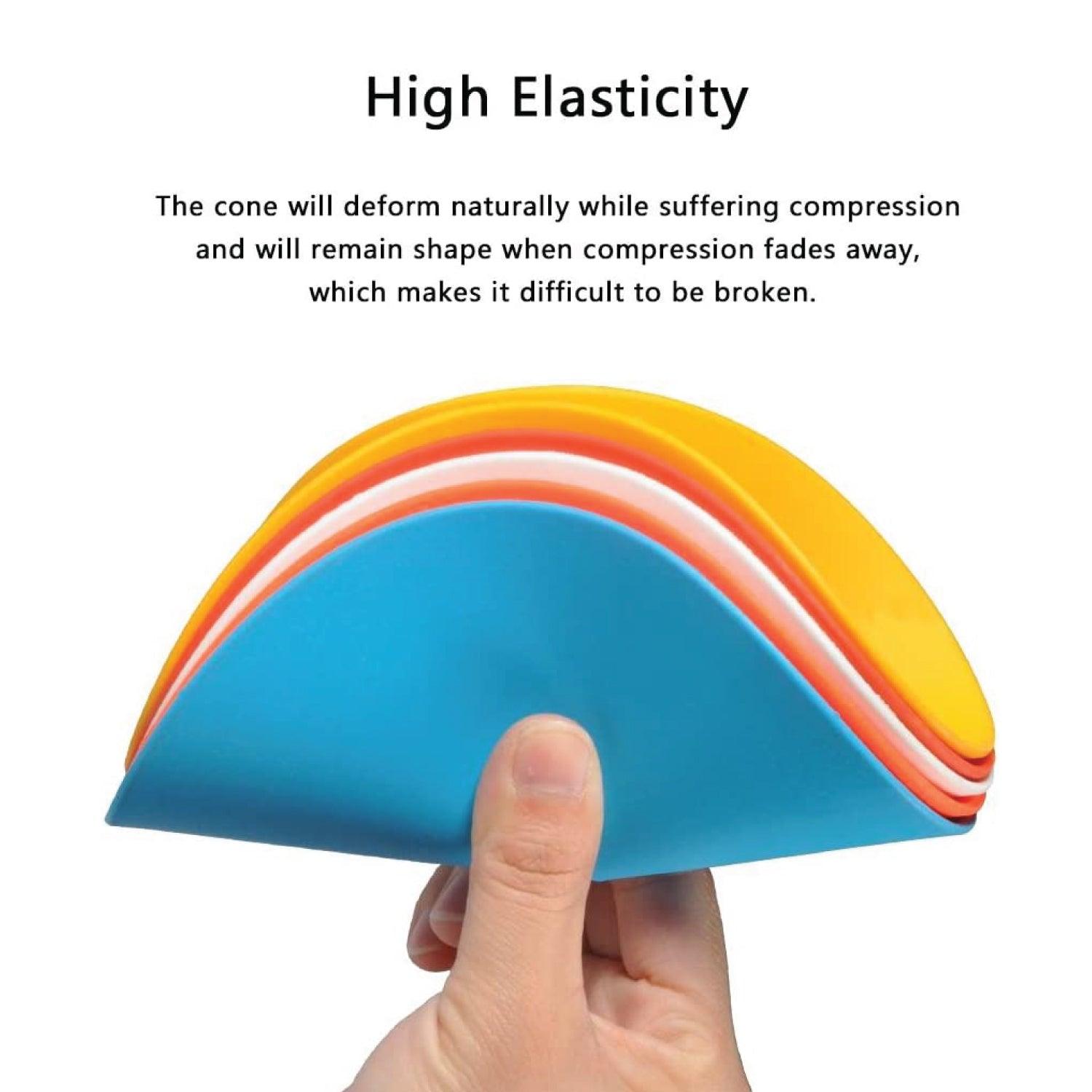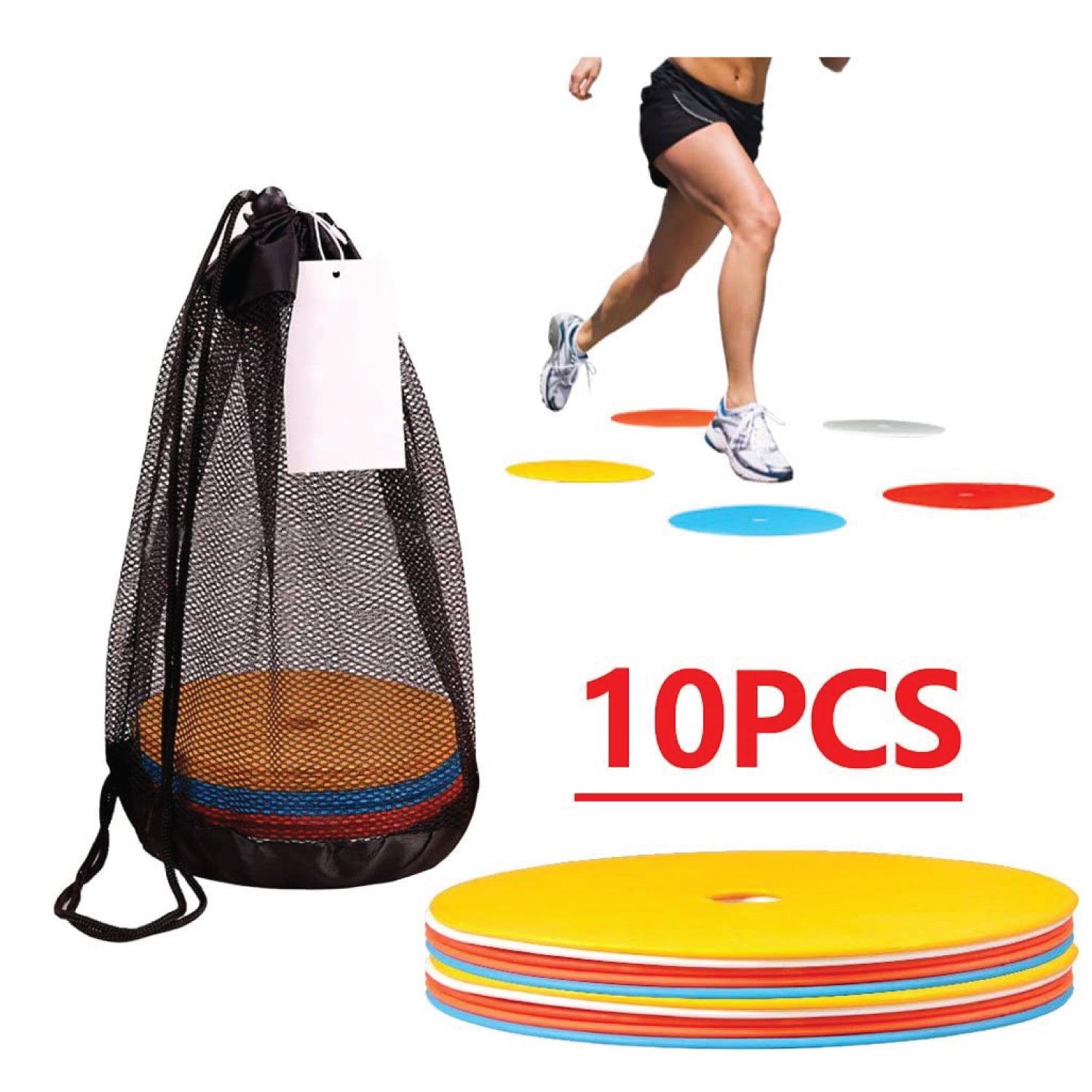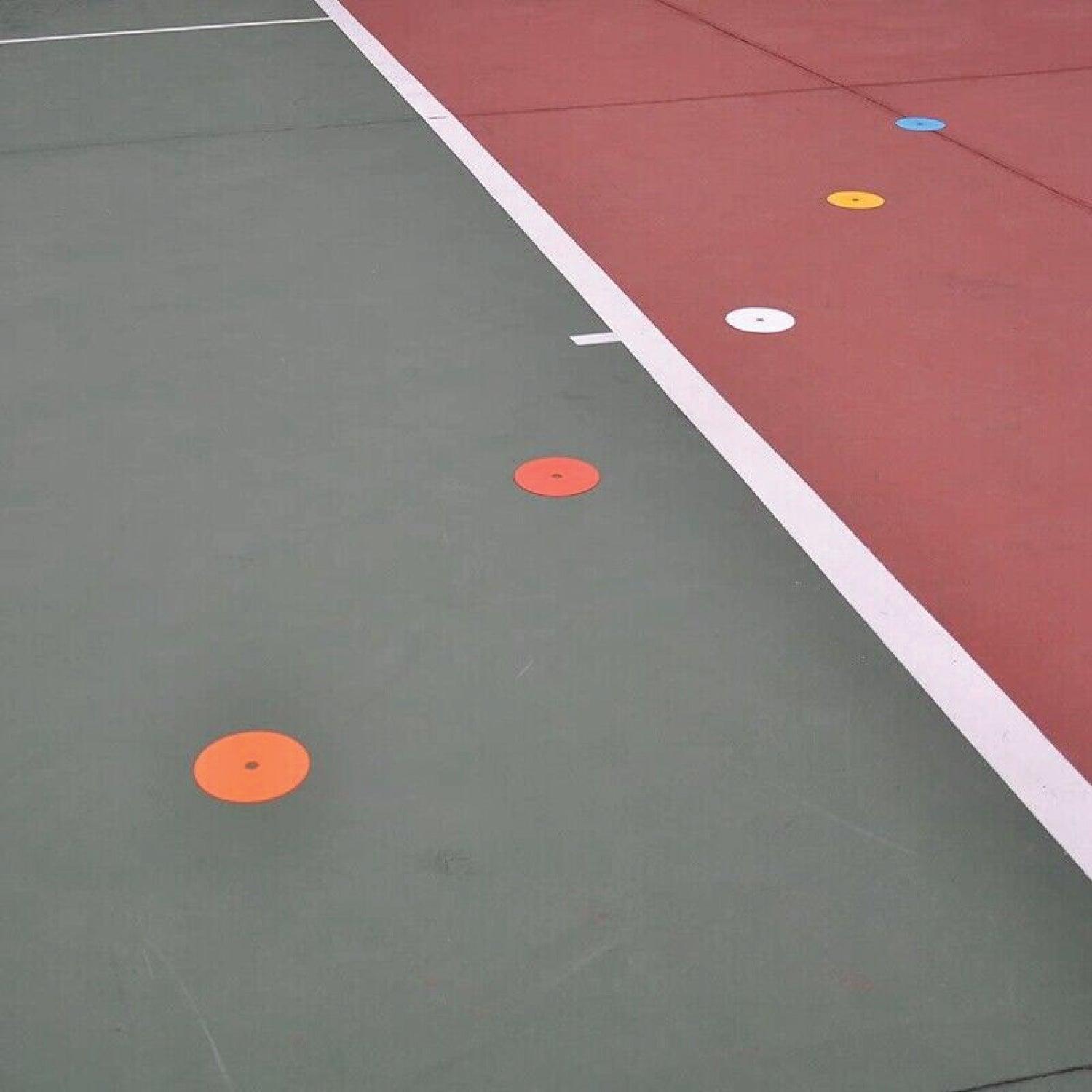 Flat Disc Markers - 1X(10Pack Flat Disc Markers Non-Slip Spots Markers Football Basketball Sports Sp

About This Item  
Flat Disc Markers are flat spot markers that are non-slip for use in sports training exercises. Sports that are ideal for physical education and games include baseball, football, soccer, boxing, basketball, golf, and martial arts, including karate, taekwondo, boxing, and jiu-jitsu.
15.5cm in diameter, soft, flexible marking disks made of PVC and TPR.
The markers won't peel or tear and will stay firmly in place.
Colors with high visibility are simple to recognize.
It is usable on any indoor or outdoor surface, especially the gym floor. Workout Round Disc is Perfect for sports teams, trainers, and coaches.
Multi-purpose Flat Disc Markers:
Transform your aspirations into reality! These adaptable discs are the real deal for developing football teams, adding some color to tennis footwork drills, or simply trying to increase your agility training. It is therefore safe to use during frantic games and athletic training. There are 10 flat, non-slip disc markers in the FH Circuit Training Disc Set, along with a mesh bag.
Portable Use Flat Disc Markers:
These markers may use on any hard or soft surface since they are made thick. It has resilient rubber with a non-slip design. Ten flat, non-slip disc markers include in this FH Circuit training disc set, along with a mesh bag to keep them. It is specially created for personal trainers, sports trainers, fitness trainers, and coaches of sports teams.
Check It Out: Best Soccer Items
Cool Exercise:
V-Sits, Bicycle, Plank Hold, Lunges, Push-Ups, Tuck Jumps, Star Jumps, Squats, and Dips are among the ten exercises on the discs. It is very helpful in any sports training.
The Best Option Flat Disc Markers:
These flat, spherical discs are perfect for use on artificial fields, grass, and outdoor playgrounds. It is Ideal for educational institutions, postsecondary institutions, and recreation centers. It has 10 thick rubber discs with two each of the following colors: orange, red, blue, green, and yellow for quick identification.
Type: Regular
Features: Regular
Material: Regular
Style: Free Style
Be Maskura Fit
Our Happy Hoopers
30 Minutes Daily Fun Workout
The smart hula hoop counts your burned calories, tracks how long you work out, and records other vital information.
Easy Installation Process
Our Smart Weighted Hula Hoop has a carefully planned design with 27 knots placed in hoop's circumference.
27 Detachable Knots
Our Smart Weighted Hula Hoop has a carefully planned design with 27 knots placed in hoop's circumference.
Let customers speak for us
These Flat Disc Markers are of excellent quality and are made to last. I like how the non-slip construction keeps them in place even during the most strenuous exercises. Anyone wishing to increase their athletic performance should consider them as a smart investment.
Great Addition to Basketball Practice
These 10-Pack Flat Disc Markers have revolutionized the practice sessions for my basketball squad. The non-slip design guarantees that the markers stay in place during the drills, and the bright colors make them simple to see. highly advisable
Perfect for Soccer Drill
These Flat Disc Markers were exactly what I needed for my soccer team's drills. The non-slip design allows my players to focus on their footwork without worrying about the markers moving around. A great purchase!
Excellent markers for windy days!
These markers are wonderful for outside on windy days. Don't blow away and are easy to see in grass areas.
Shark Shaver Pro - Platinum Electric Skull Shaver For Head & Face
Best Electric Men's Shaver