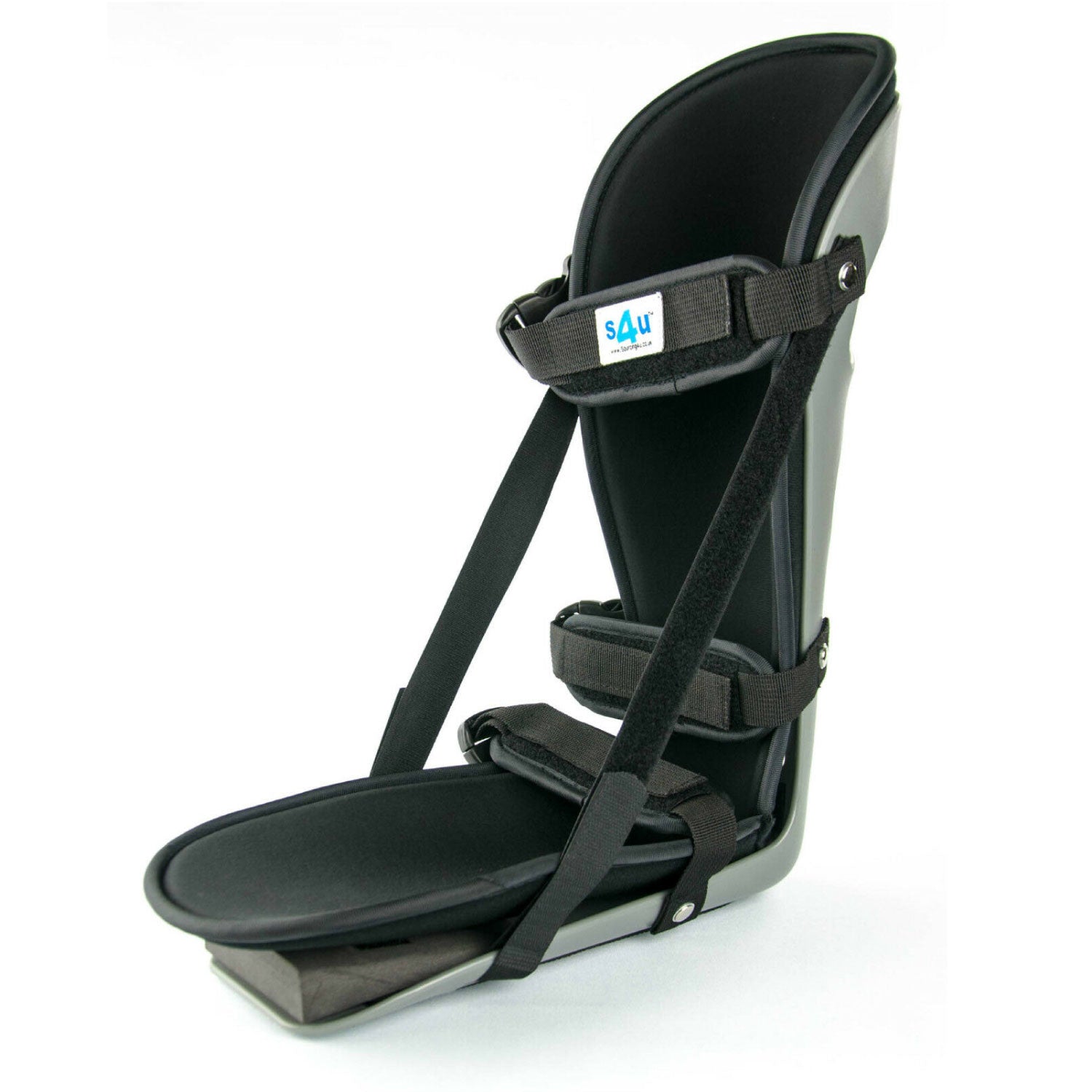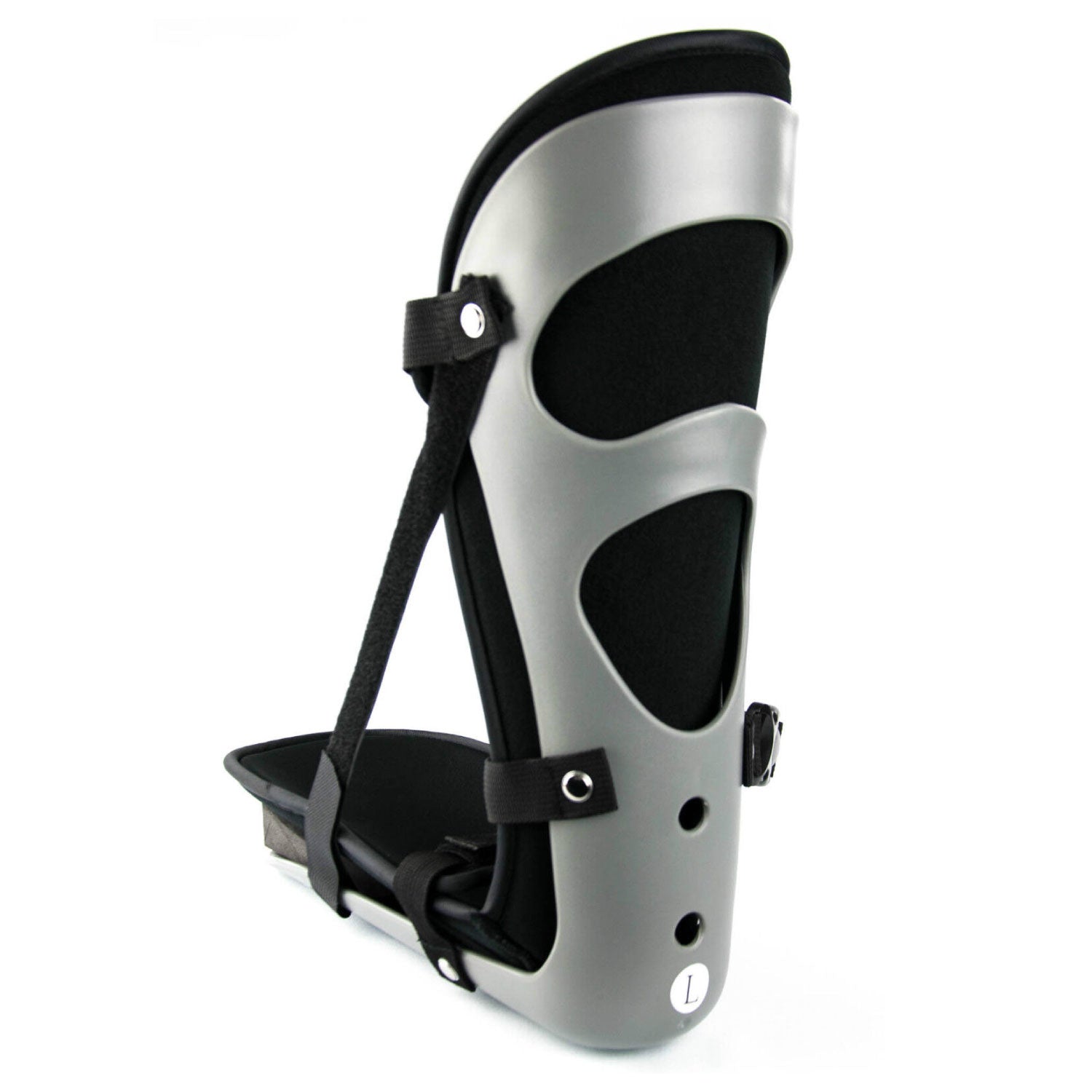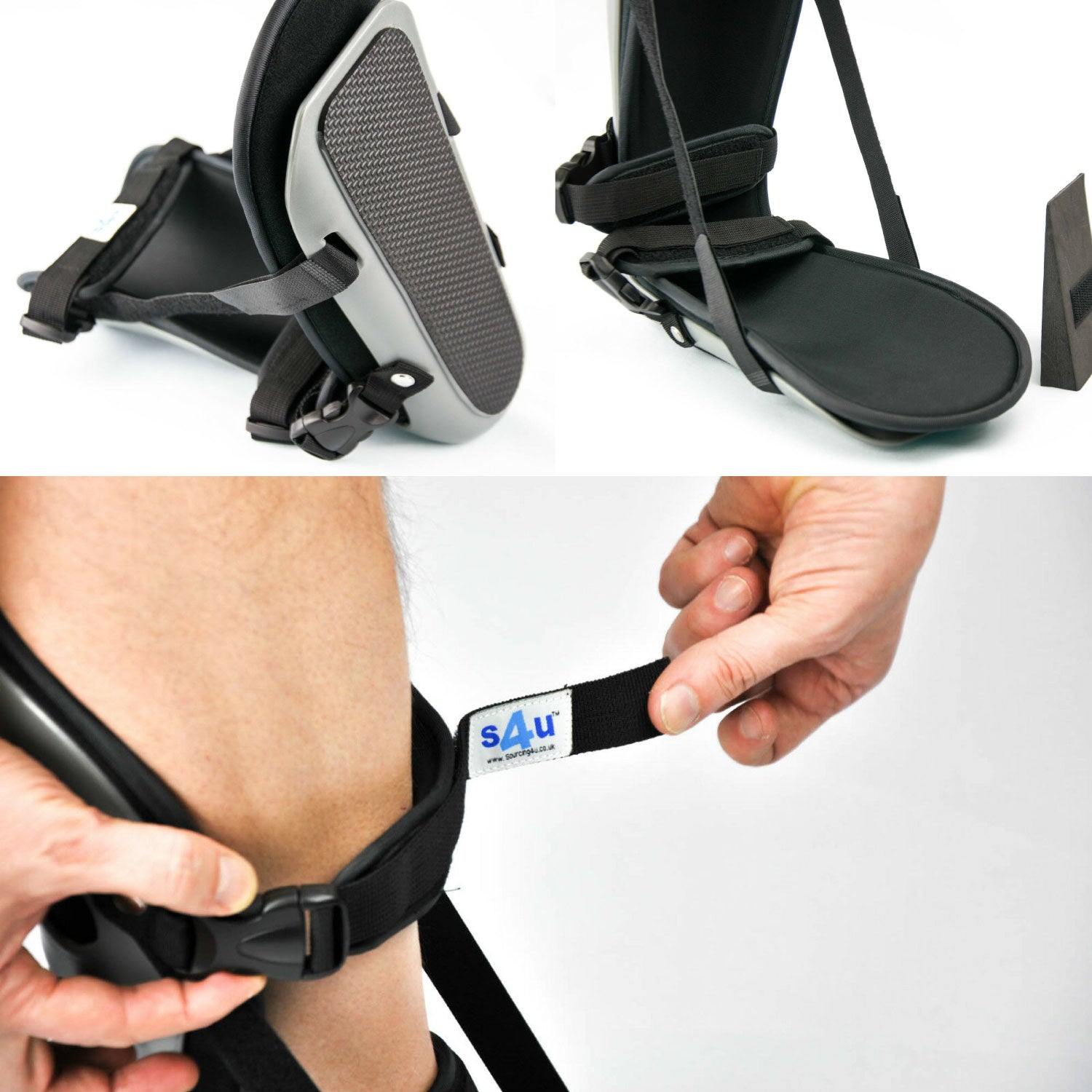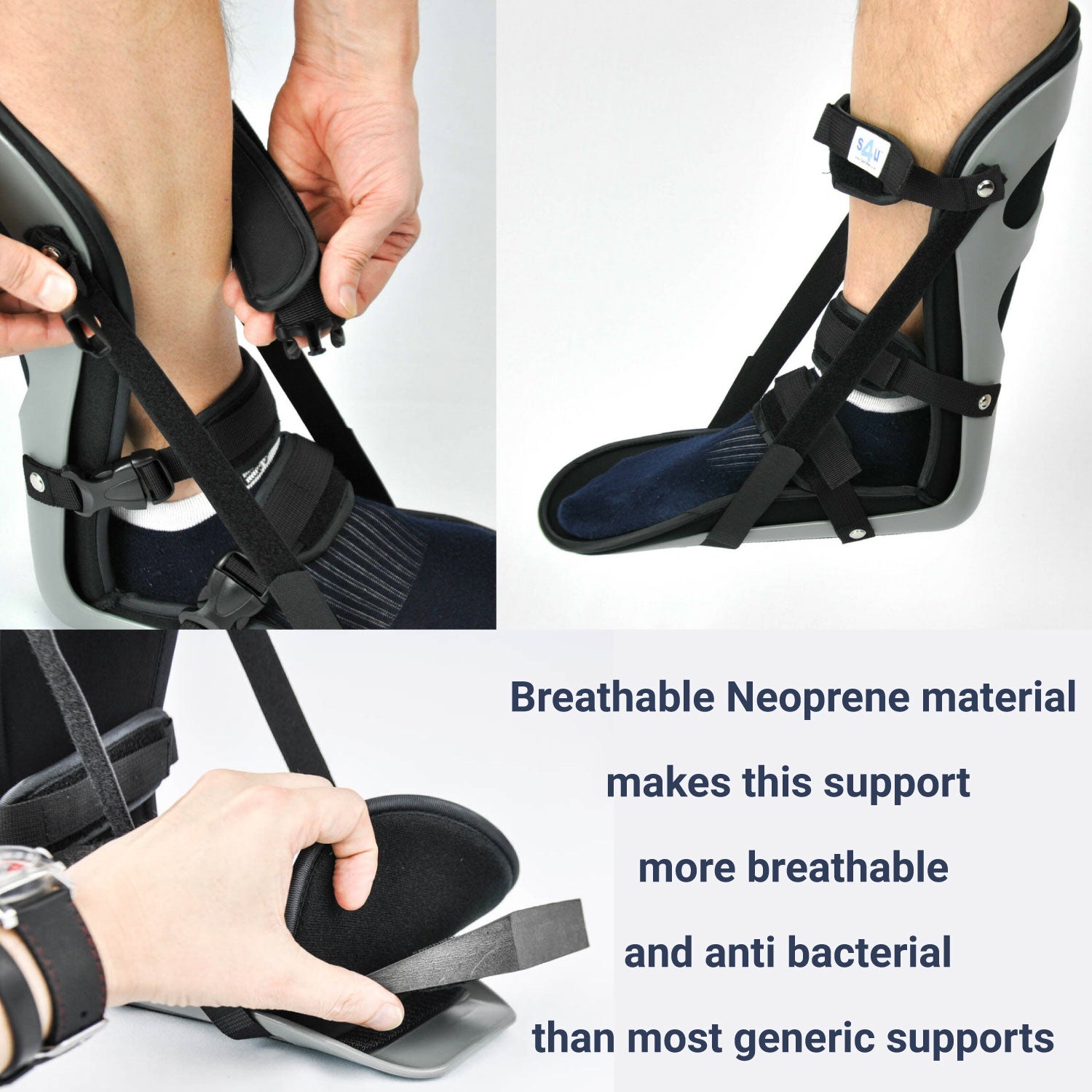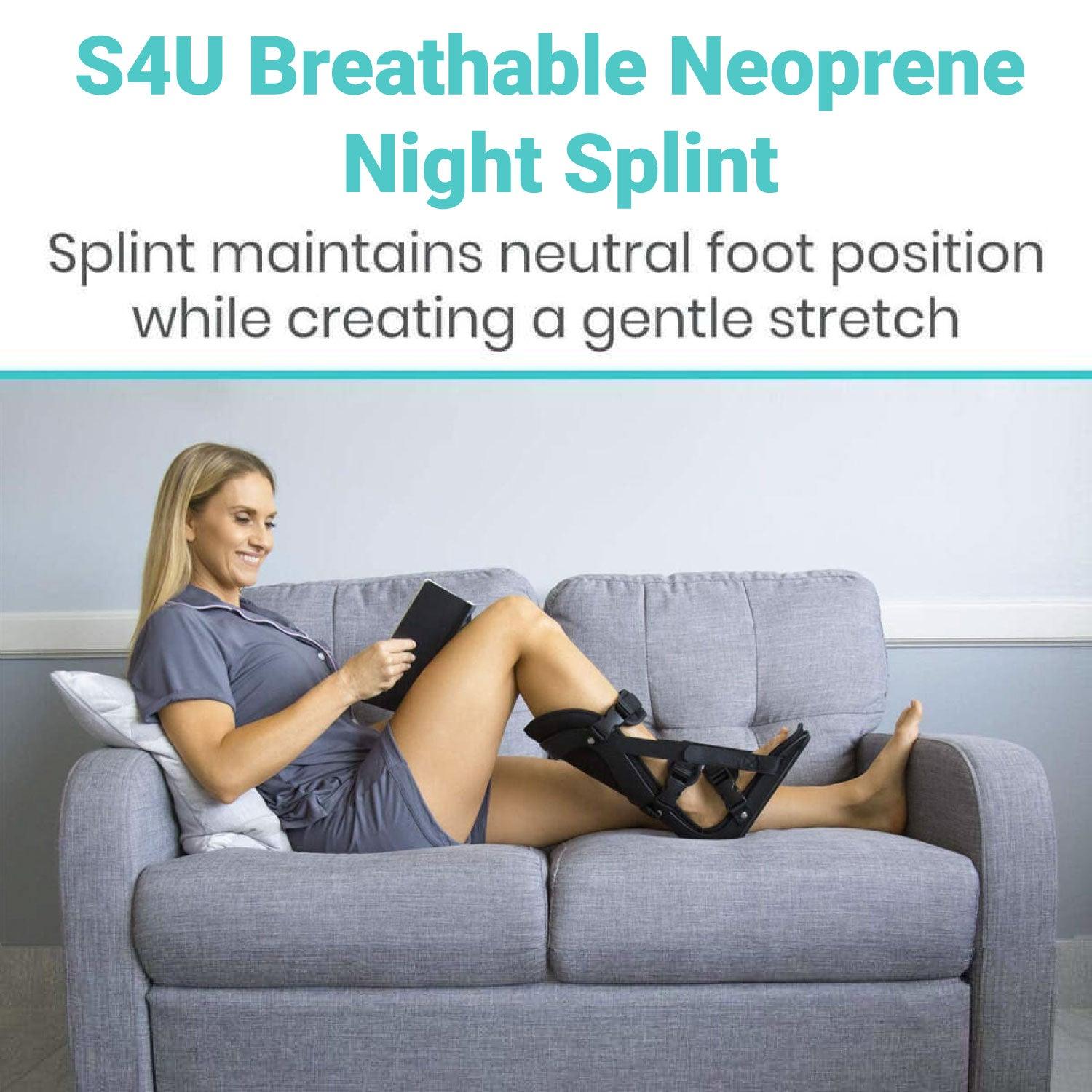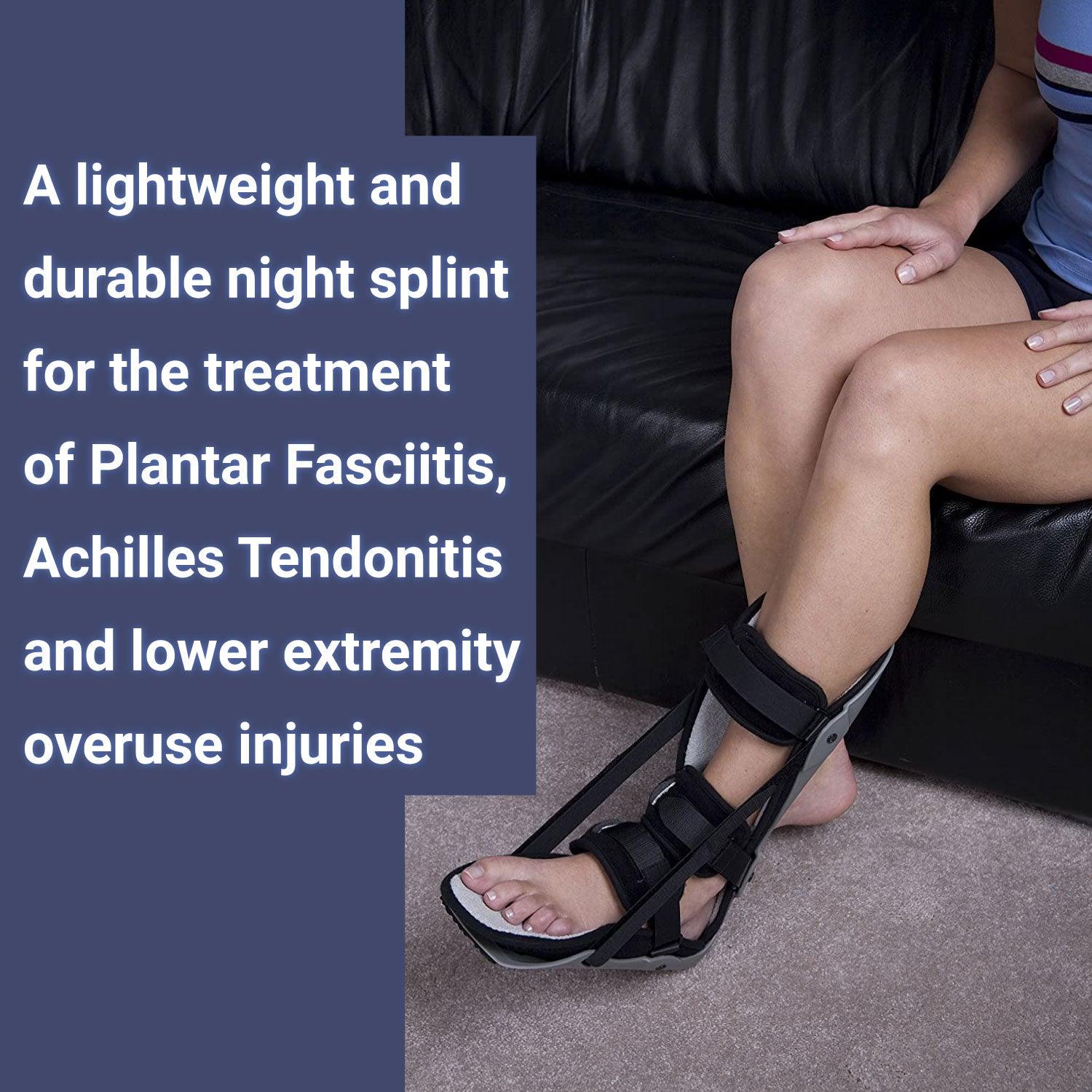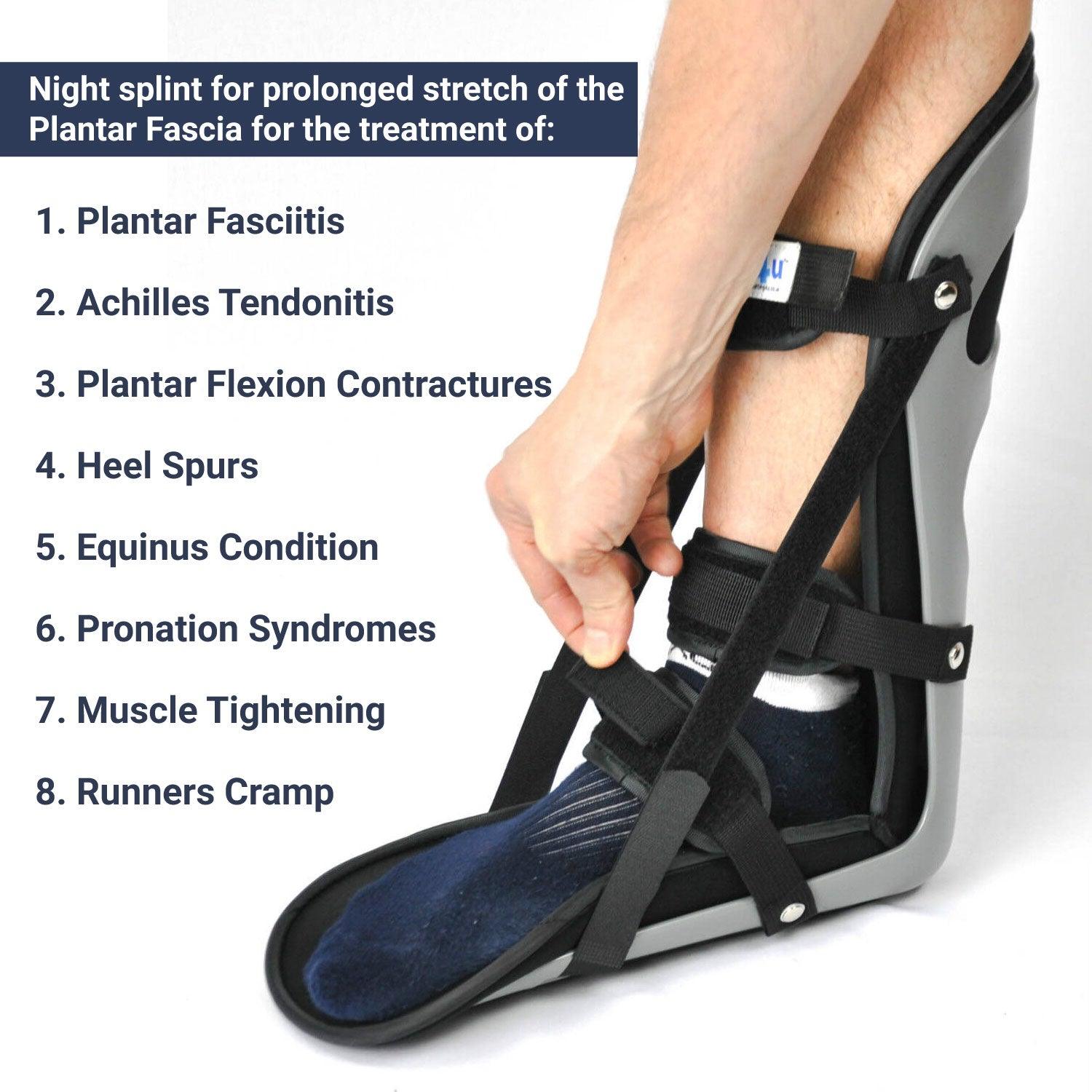 Plantar Fasciitis Night Splint - Bodytec Wellbeing Brace Night Splint for Prolonged Stretch of the Plantar Fascia for the Treatment Uk

About Plantar Fasciitis Night Splint
Plantar Fasciitis Night Splint, Heel discomfort, plantar fasciitis, heel spurs, and Achilles tendinitis are most frequently caused by a lack of flexibility in the calf muscles. To increase calf muscle flexibility during the night, wear night splints. We can use the Plantar Fasciitis Night Brace to stop the calf muscle from contracting at night while you sleep. It prevents discomfort during your first few morning steps.
Comfortable Design With Aluminum Strip at Instep :

The plantar fasciitis night splint is coated with a comfortable, cushioned foam support. You may sleep easily all night long thanks to the soft foam insert positioned against your foot. Which lessens pressure points. This brace has a pressured elastic strap to guarantee comfort. For that reason, it stays comfortably in position all night long without twisting or slipping. Additionally, it has a low profile and a comfortable Lycra lining.
Excellent Support for Discomfort Relief: 
Primarily, designs upgraded night splints to keep the foot extended. It gives progressive corrective orthopedic support for drop feet. Which helps to alleviate both day and night plantar fasciitis-related foot and heel pain. It stretches the Achilles tendon and plantar fascia gently.
Plantar Fasciitis Night Splint Foot Brace:
The foot brace holds the foot in a flexed posture using a flexible metal bar at the instep. For comfort, you may change the angle from 90 to 85 degrees. It boasts a low-profile design, a soft foam pad, and an elastic strap. That can be adjusted to suit your preferred stretch. Easy-to-use center-release buckles make application simpler.
Solve Different Issues:
This Night Brace is ideal for plantar fasciitis foot treatments and deep tissue massage in general. For dorsiflexion, plantar fasciitis, Achilles tendonitis, flat foot, foot drop, osteophytes, bunions, hammer toe, icy foot, arthritis, and other conditions, one size fits most. Besides, the plantar fasciitis night splint brace can be worn on either the right or left foot.
Plantar Fasciitis Night Splint Guarantee:
Offering quality personal care goods and services; alleviating pain is our top concern. If you have any concerns regarding the size, support, or quality, don't hesitate to contact us. We'll provide you with a return or a replacement. 
Plantar Fasciitis Night Splint Lighter:
The low-profile, lightweight shell is strong and breathable.
Color: Black
Department: Unisex Adults
Custom Bundle: No
Style: Brace
Material: Neoprene
Number of Items: 1
Type: Splint
Features: Adjustable Strap
Expiry Date: N/A
MPN: Foot-Brace
Body Area: Foot, Ankles
Modified Item: No
Application: Foot Support
Be Maskura Fit
Our Happy Hoopers
30 Minutes Daily Fun Workout
The smart hula hoop counts your burned calories, tracks how long you work out, and records other vital information.
Easy Installation Process
Our Smart Weighted Hula Hoop has a carefully planned design with 27 knots placed in hoop's circumference.
27 Detachable Knots
Our Smart Weighted Hula Hoop has a carefully planned design with 27 knots placed in hoop's circumference.
Let customers speak for us
Shark Shaver Pro - Platinum Electric Skull Shaver For Head & Face
Best Electric Men's Shaver