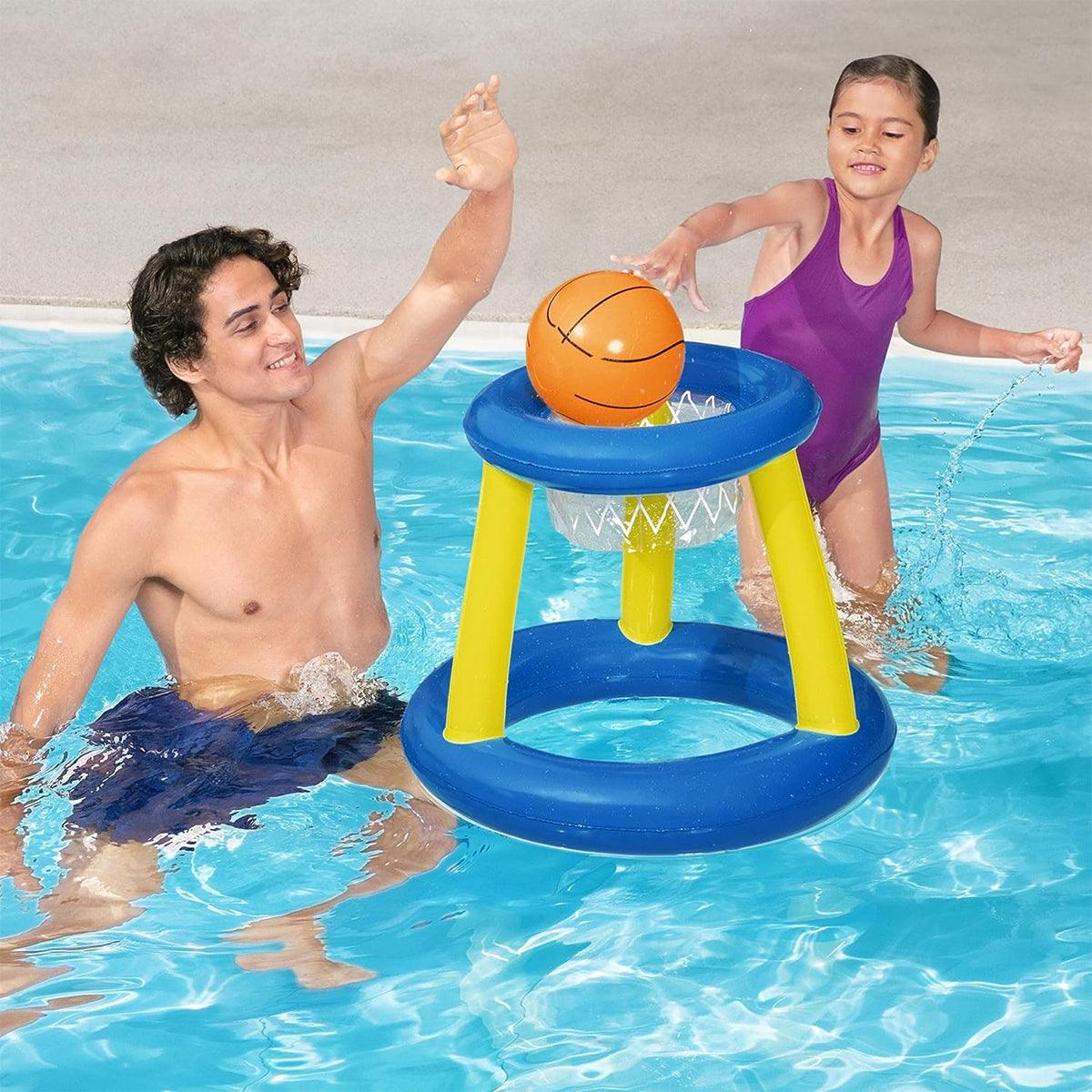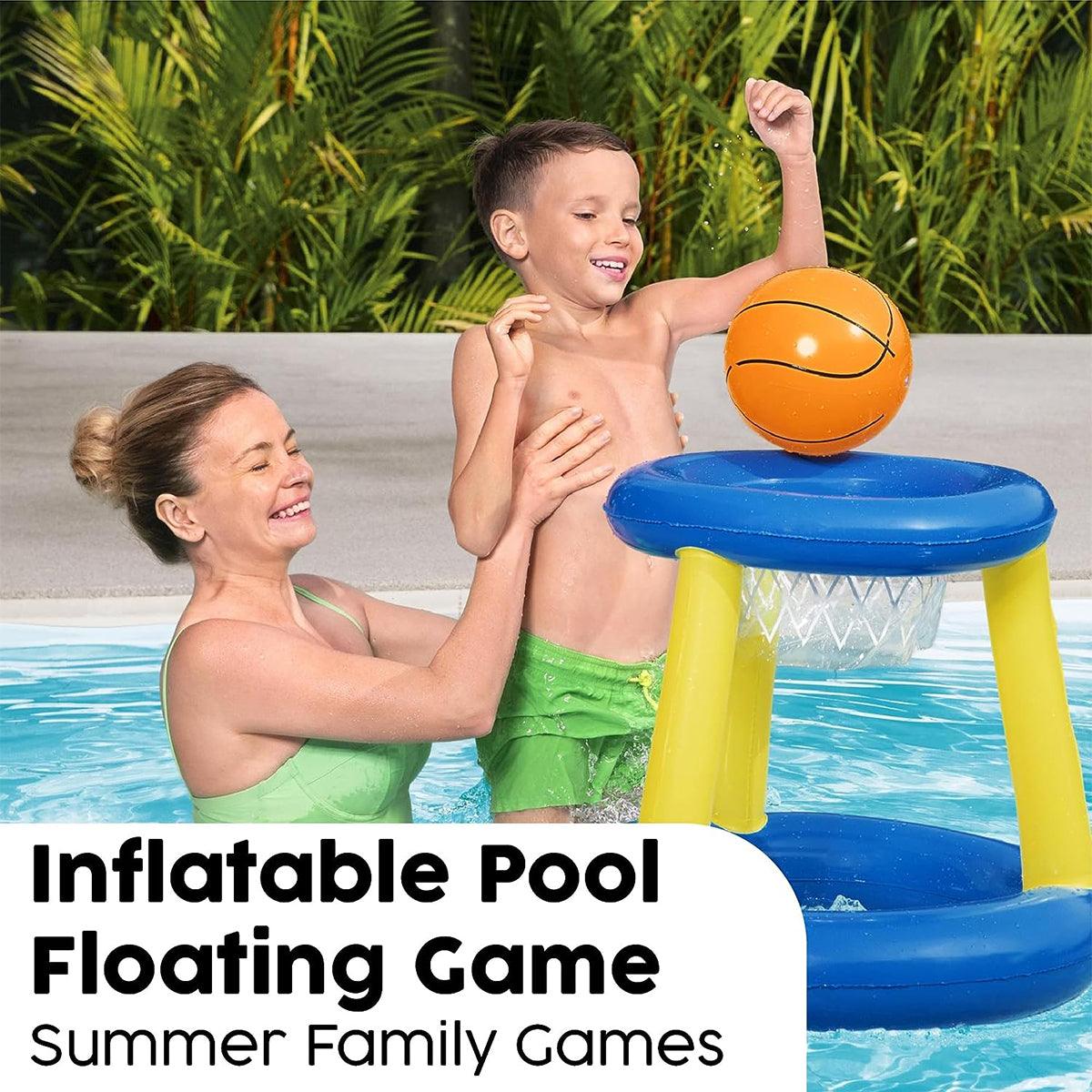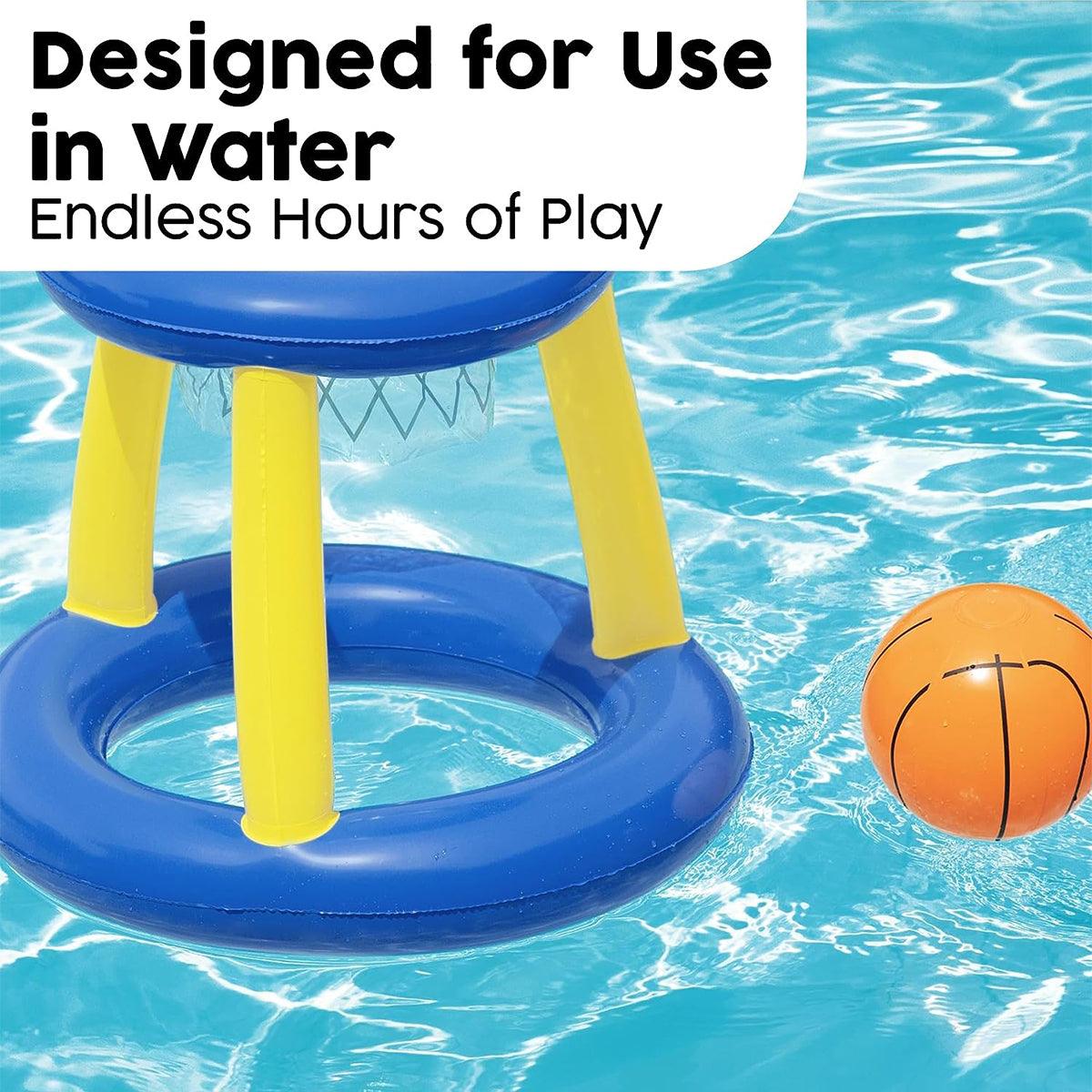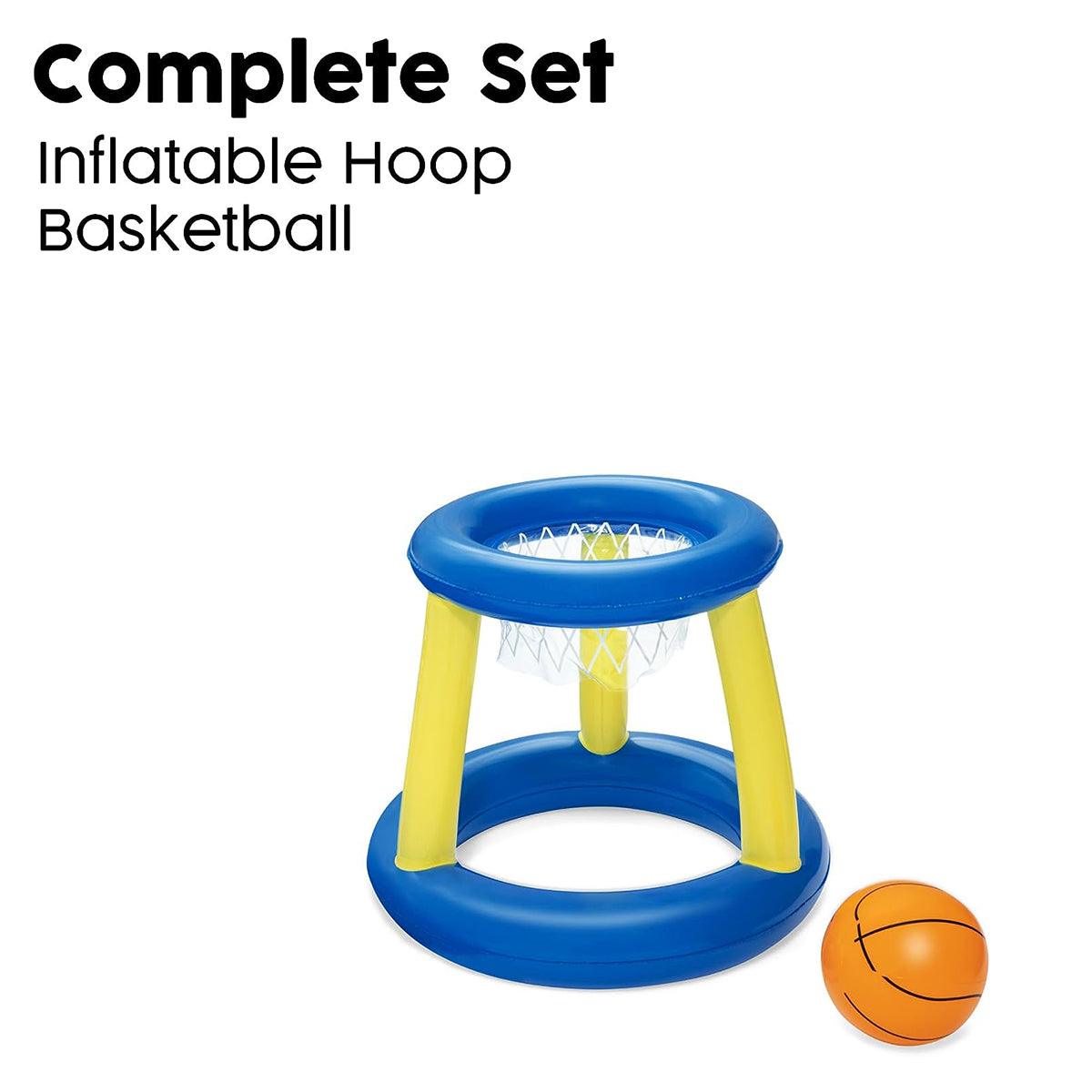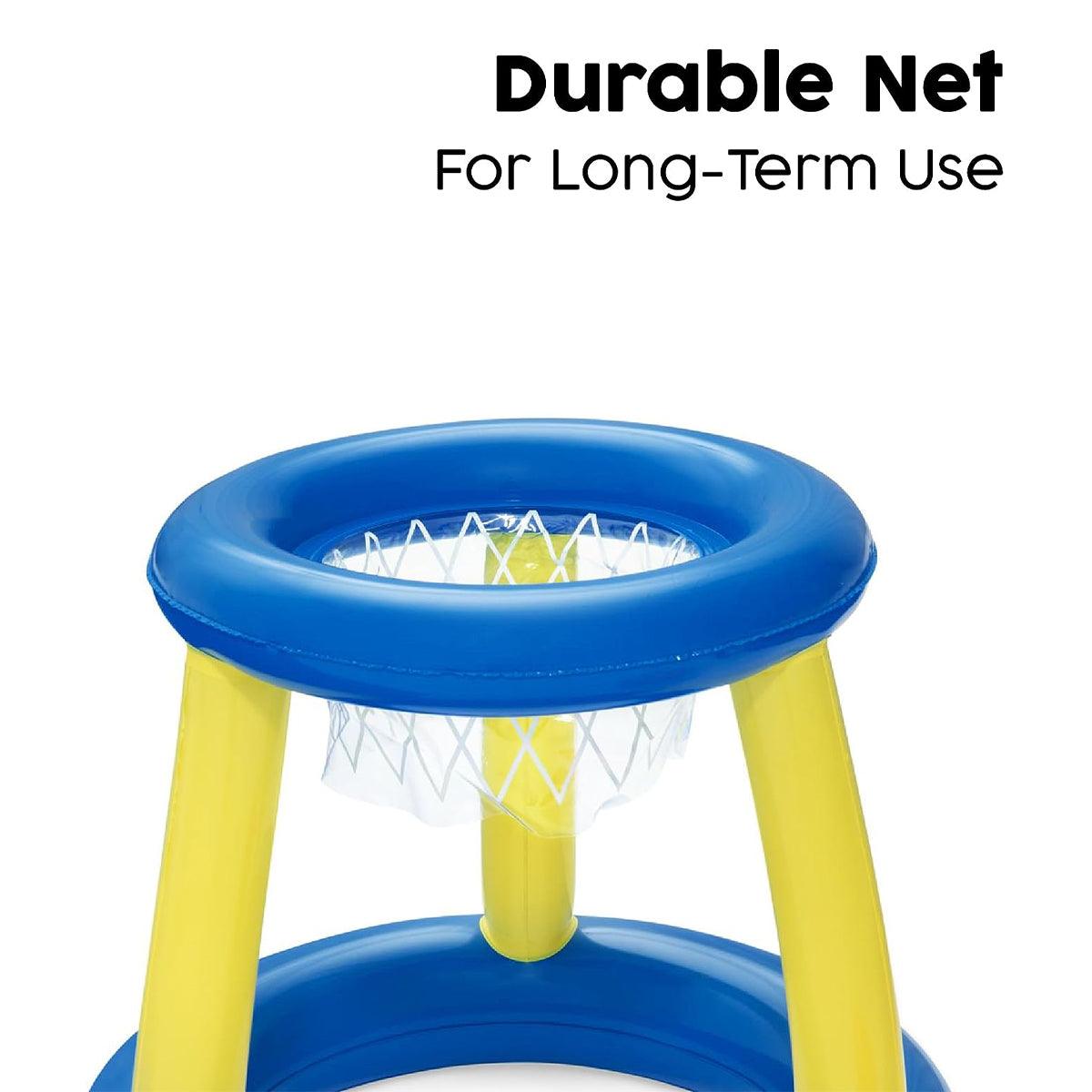 Inflatable Basketball Hoop For Swimming Pool - Inflatable Basketball Swimming Pool Toy Ring Floating Childrens Water Sport Game

About Inflatable Basketball Hoop
Your pool parties and children's play can benefit from the addition of an inflatable basketball hoop. You can choose an inflatable swimming pool hoop that is the ideal size and weight for your pool and your requirements from a wide variety of inflatable pool hoops.
The ideal addition to your poolside entertainment! With this fun item that will bring joy to both youngsters and adults, you can dive into limitless hours of enjoyment and workouts.
Features of an Inflatable Basketball Hoop:
Size:
The hoop fits your pool properly. A hoop that is too small will be challenging to shoot at, while a hoop that is too big will be challenging to make baskets in. This size is good enough for both kids and adult
Weight:
The hoop is heavy enough to keep in place while you play but light enough to move around effortlessly. It makes pool basketball playing more fun and enjoyable.
Structure of Inflatable Basketball Hoop For Swimming Pool 
The hoop ought to be constructed from premium materials that can survive the elements and the wear and tear that comes from being used in a pool.
Best- Feature:
A built-in basketball pump or a target for trick shots are a couple of the extras that some inflatable swimming pool hoops include.
Specialty & Benefits of Inflatable Basketball Hoop For Swimming Pool 
Premium Quality:
Our inflatable basketball hoop is made of tough, high-quality PVC and is intended to resist the demands of water play. It is made to last across several games and enjoyable seasons.
Easy Setup:
The inflatable basketball hoop is simple to set up. You can have a colorful and appealing hoop ready to use in a matter of minutes by just utilizing a regular air pump to inflate it. Deflation is also simple, making storage and delivery simple.
Vibrant Colors:
The hoop features striking colors that increase visibility in and out of the water. This makes it simpler to aim for the hoop and improves the overall aesthetic appeal of your pool area.
Family sports:
Gather the entire family for fun competitions and special bonding experiences. Whether you're perfecting your shooting techniques or playing creative pool games, this hoop ensures that everyone will have a good time.
Portable & Handy:
Take the inflatable basketball pool hoop to any swimming spot – from your backyard pool to a beachside vacation. Its lightweight and portable design makes it a versatile accessory for water-based entertainment wherever you go.
Take the inflatable basketball hoop with you everywhere you go swimming, including your home pool and a beach trip. It is a flexible accessory for water-based fun everywhere you go thanks to its lightweight and portable design.
Package Included:
1x Basketball hoop

1x Basketball
Condition: Brand New
Color: Blue & Yellow
Material: PVC
Size: 61cm ( There can be a 1-3 cm deviation due to eye look measurement)
Item Sub-Type: Floats & Inflatables
Package Included:
1x Basketball hoop
1x Basketball
Notice:
The inflator pump is not included

Be Maskura Fit
Our Happy Hoopers
30 Minutes Daily Fun Workout
The smart hula hoop counts your burned calories, tracks how long you work out, and records other vital information.
Easy Installation Process
Our Smart Weighted Hula Hoop has a carefully planned design with 27 knots placed in hoop's circumference.
27 Detachable Knots
Our Smart Weighted Hula Hoop has a carefully planned design with 27 knots placed in hoop's circumference.
Let customers speak for us
Shark Shaver Pro - Platinum Electric Skull Shaver For Head & Face
Best Electric Men's Shaver