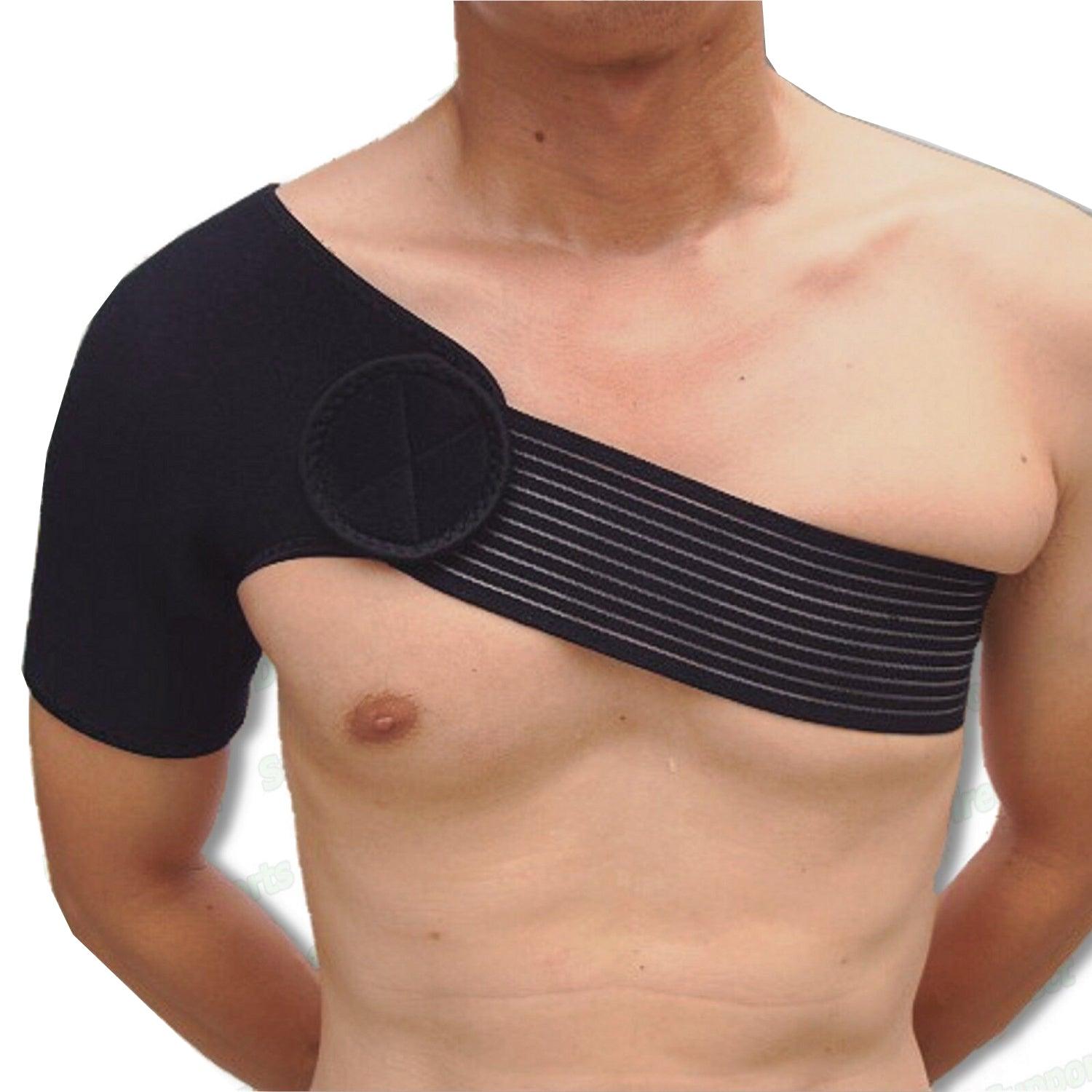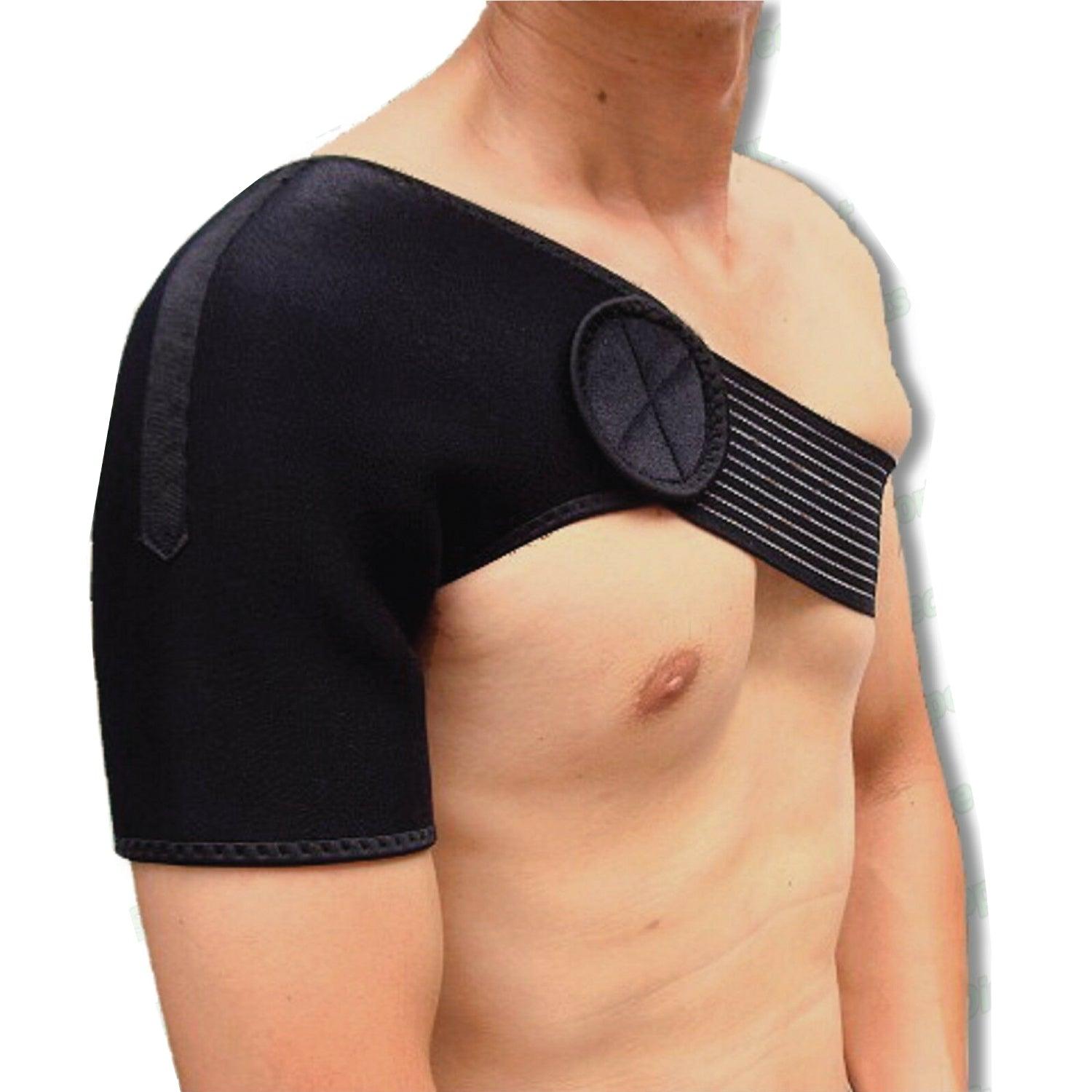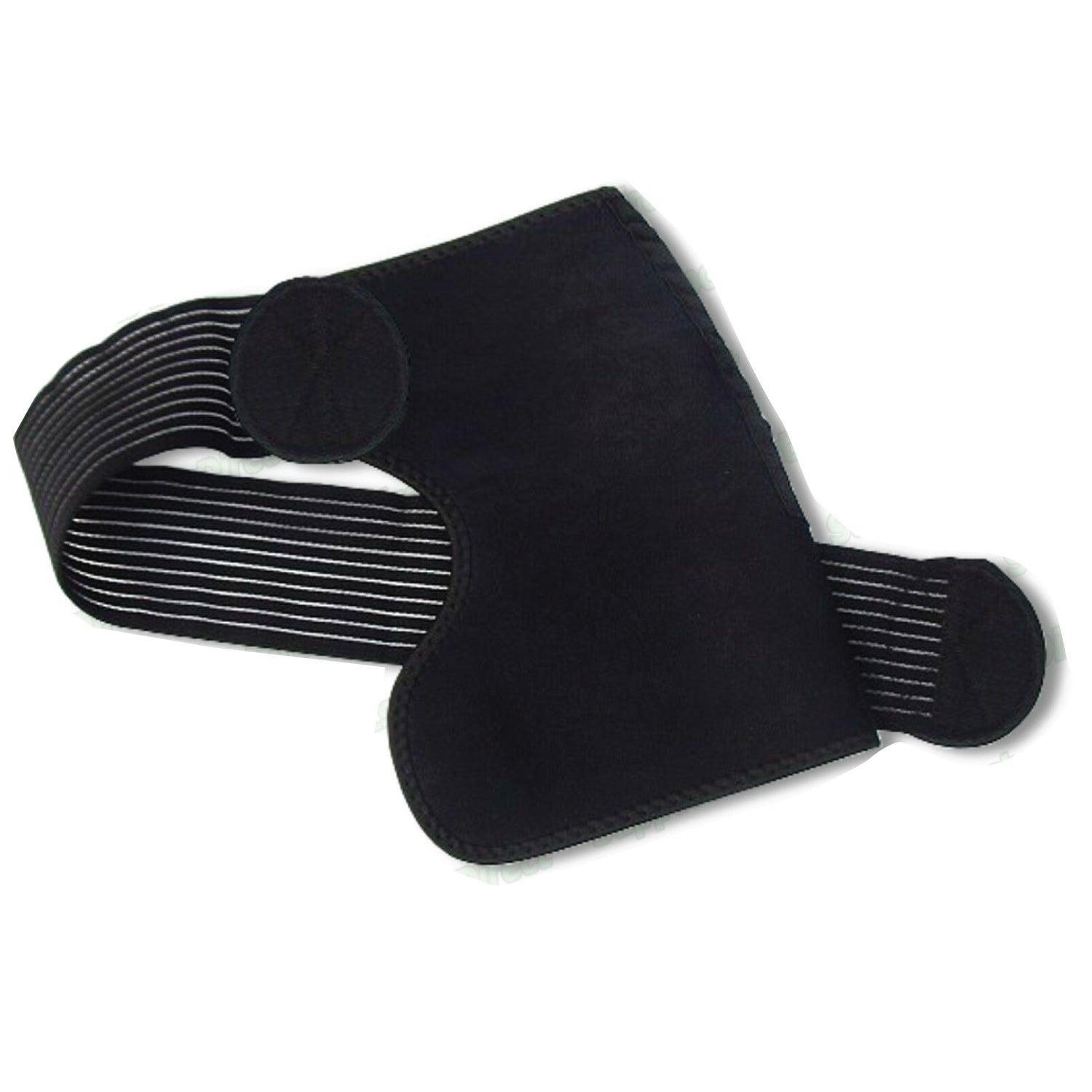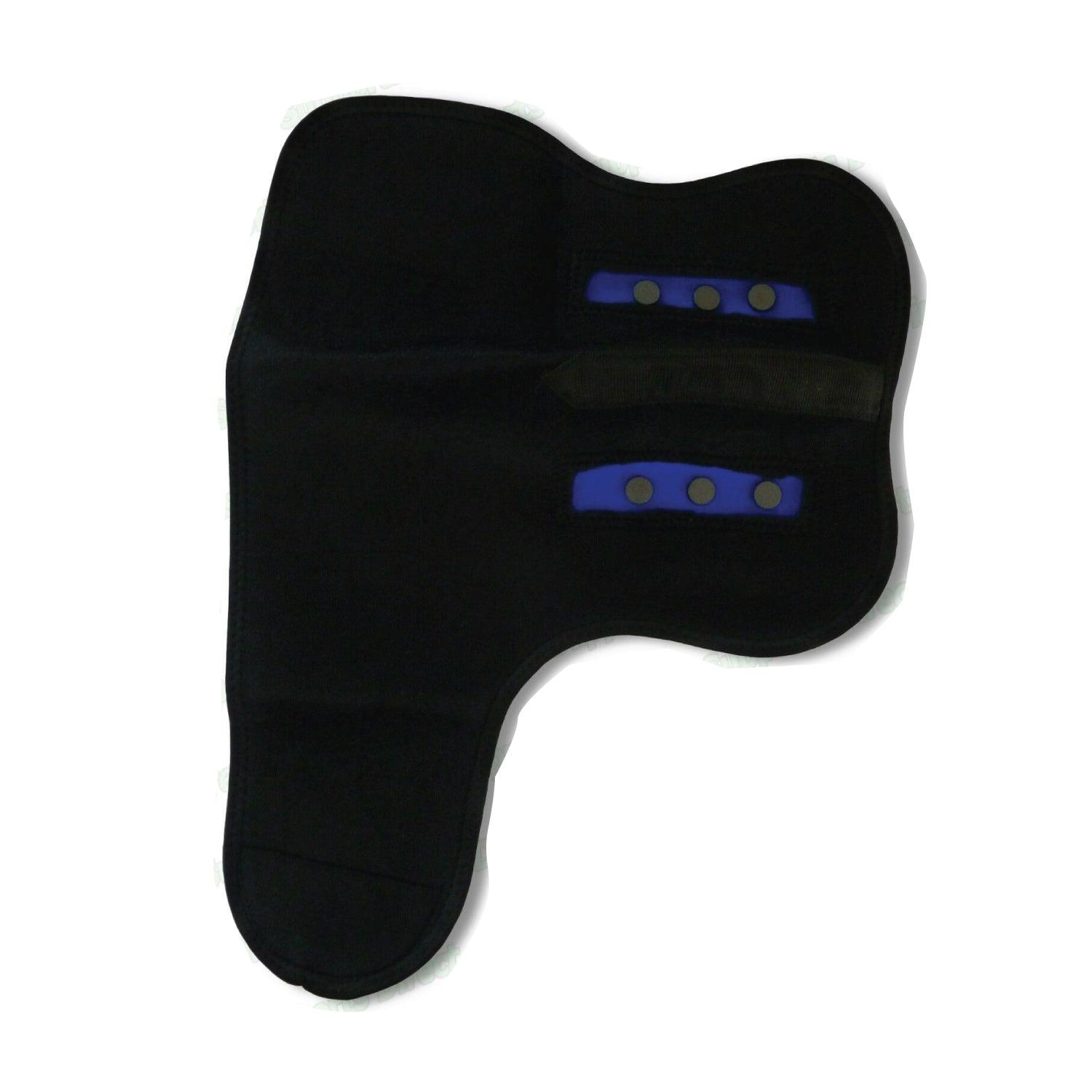 Shoulder Strap Support - Adjustable Shoulder Brace for Men and Women, Shoulder Strap Support, Frozen Shoulder Relief and Rotator Cuff Support Fits

About Shoulder Strap Support
The magnetic Shoulder Strap Support may be worn on either shoulder. It helps to reduce discomfort and improve mobility. They use high-quality neoprene to make the shoulder support.
A long elastic strap with Velcro connectors on both ends holds this in place. The support can be used with either shoulder thanks to its design. 6 magnets have been placed inside the neoprene material so 3 magnets sit on either side of your shoulder joint. The neoprene material helps to retain body heat, creating warmth.
The warmth combined with the magnets will increase blood flow to your shoulder. This will relieve pain and aid healing. 
Pain Relief Shoulder Strap Support:
Effective pain management and support relieve pain and discomfort caused by tendonitis, arthritis, frozen shoulder, and other overuse injuries such as muscle strains, labrum tears, and dislocated AC joints Effective warm shoulder support for shoulder injury treatment and prevention. The discomfort brought on by shoulder strains or pulls is less by the lighter weight.
Pressure Pad for Hot or Cold Therapy:
Includes a four-corner pressure pad for ice packs or herbals. Gently stretch the four corners and attach the hook and loop to create a more compact and tightly fitting protection. which can help you recover faster from shoulder injuries, reduce swelling, and keep you warm (Note: no hot or cold pack is included).
Both Gender Can Use Shoulder Strap Support:
For both men and women, this fashionable blue shoulder support brace is adjustable to match the size of both men and women, and it is available for both the right and left shoulder. has made it with lightweight, breathable neoprene material. From the armpit, calculate your chest's circumference. S: 28 "-38"; L: 38 "-51"
Easy One-Hand Adjustment:
The arm position has two hook and loop straps for one-handed adjustment. Two small buckles that allow for two-way adjustability. The round shoulder wrap shape may better fit your shoulder. You won't be prone to slipping and falling.
Client Service : 
always prioritizes customer satisfaction. Please feel free to get in touch with us if you have any queries about the buying process or the products you've received, and we'll offer you top-notch service online.
You May Check It Out: Patella Knee Support
Why is This Shoulder Strap Support With a Magnet Different?
Everyone knows the benefits of magnetic treatment and It has been used for some time. It's not a medical therapy, which is why many people don't believe in it.

 However, considering how many users have experienced success, it is worthwhile to give it a shot. The idea behind magnetic treatment is that placing magnets close to the skin will aid in boosting blood flow to the injured area.

More healing elements will be carried to that location by an increase in blood flow. This can assist in keeping the region warm, and lessen discomfort, and It also aids in the faster healing and recovery of the injury.
Size: One Size
Material: Neoprene
Type: Braces/Supports
Features: Magnetic
Gender: Unisex
Body Part: Shoulder
Texture: Soft
Main Color: Black
Intended Use: Shoulder Support

Be Maskura Fit
Our Happy Hoopers
30 Minutes Daily Fun Workout
The smart hula hoop counts your burned calories, tracks how long you work out, and records other vital information.
Easy Installation Process
Our Smart Weighted Hula Hoop has a carefully planned design with 27 knots placed in hoop's circumference.
27 Detachable Knots
Our Smart Weighted Hula Hoop has a carefully planned design with 27 knots placed in hoop's circumference.
Let customers speak for us
Very good support
So far very good support on my shoulder. It did smell a little when I opened it but its been ok after I washed it.
This is the one to get.
I've tried other shoulder supports before, but this one is the best I've found. The adjustable straps allow for a perfect fit, and the support it provides is unmatched. Whether you're recovering from an injury or need extra support, this is the one to get.
Highly recommended if you have a chronic shoulder instability
I suffer from chronic shoulder instability, and this adjustable strap support has been a lifesaver. It's easy to put on, comfortable to wear, and provides the stability I need to go about my daily activities without worry.
I got exactly what I needed from my shoulder strap! Kudos to Maskura.
This shoulder strap support is top-notch. It's well-designed, adjustable, and provides excellent support for my shoulder. It's durable and doesn't lose its shape over time. Highly recommended for both men and women.
Recovered my injury greatly within a month.
I've been using this shoulder strap support for a month, and it has significantly improved my posture and reduced shoulder discomfort. The adjustable design allows me to find the perfect fit, and the materials are comfortable against the skin.
Shark Shaver Pro - Platinum Electric Skull Shaver For Head & Face
Best Electric Men's Shaver